Services
Styling & décor
"No matter the size or style of your wedding, we can create something really special to wow your guests from the moment they arrive. From bright and quirky to cool and contemporary, we have the knowledge to create your vision."
Sam, Operations Director, CDC Weddings
Styling
Dress your venue to impress with our bespoke styling and theming. We can help to curate the perfect tableware to match your vision, set-up a cool boho lounge area for your guests to relax or create a wild and whimsical floral display. We will set everything up ready for your guests' arrival and take it all down at the end, so you can focus on having fun.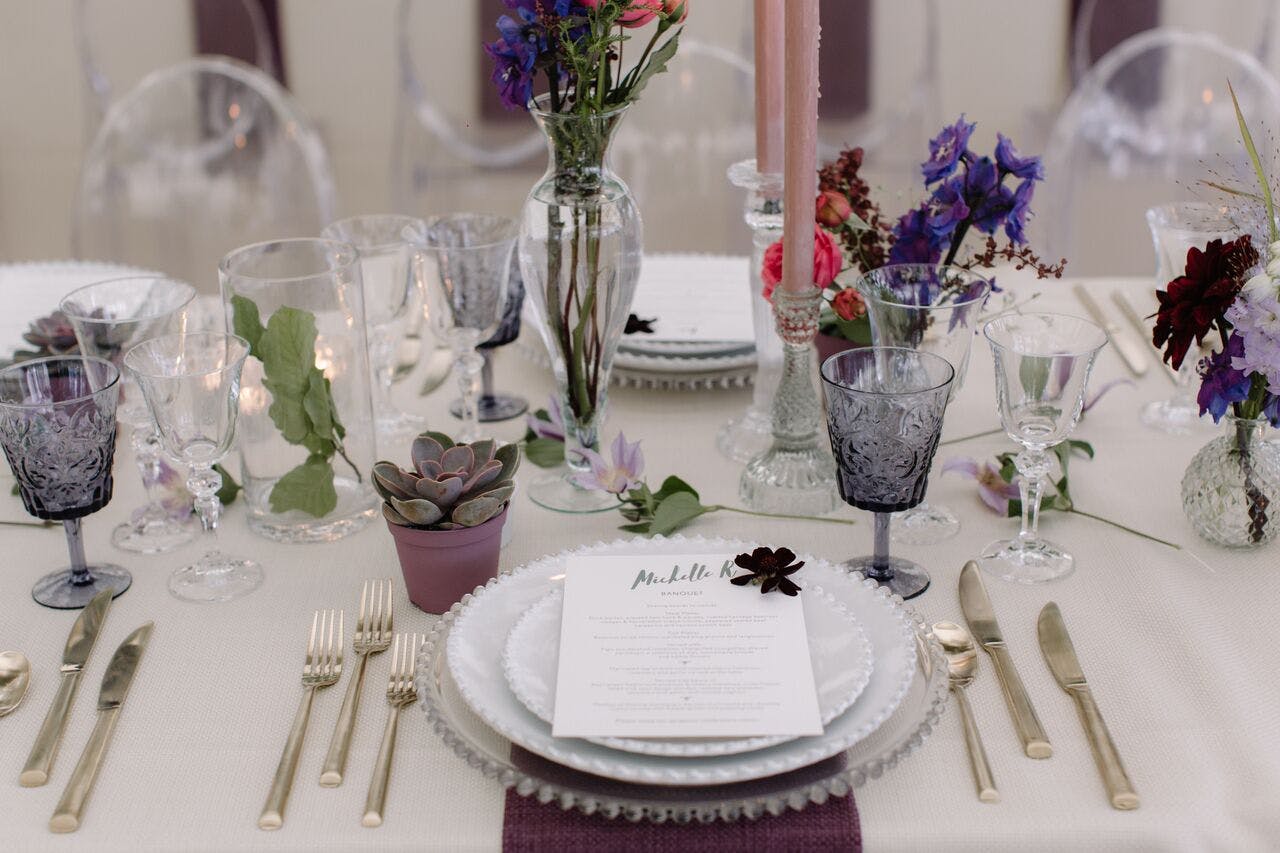 Design and print
Add that personal touch and bring everything together with beautiful designs for your invitations, menu cards, place cards, welcome signs, and table plans.
Lighting
Create the perfect look and feel for your wedding with lighting, a really cost-effective way to make a big impact. Think magical festoon lights around a fire pit, cosy fairy lights strung from high beams or bright colour washes to bring the party vibe!