events
Venues
We recommend the

BEST VENUES

to suit the size and style of our clients' events.

"We arrange viewings to help our clients choose the right venue. Below are some of our prestigious venue partners, but we also have experience working with many other venues and love discovering new ones."

Leszek, Supply Chain Manager, CDC Events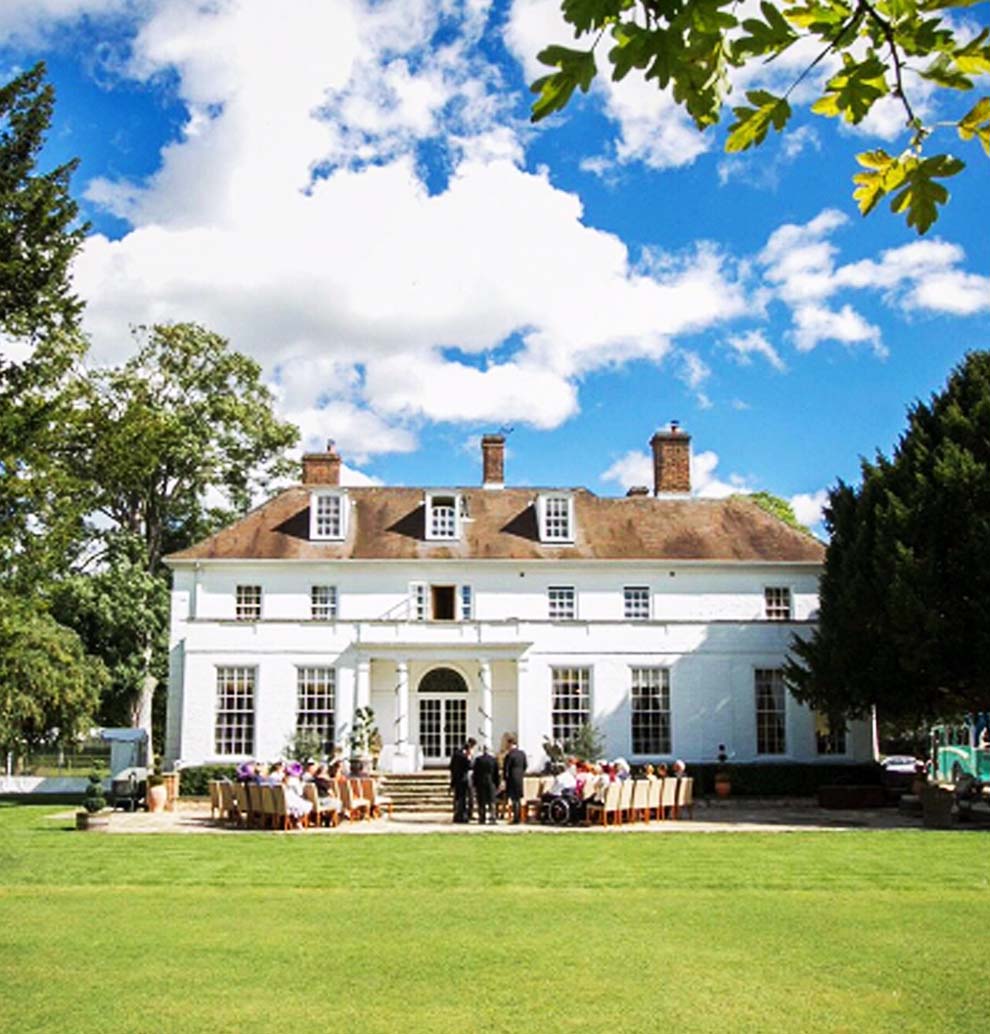 BARRINGTON HALL
Barrington Hall is an exclusive country house set within beautiful green lawns and woodlands. The gardens are a perfect space for summer parties, while the house can host intimate dinners, all within a short drive from Cambridge.
Location: Barrington, Cambridgeshire
Capacity: 200
Exclusive use
Beautiful grounds
Marquee
Private dining and conference spaces in the Hall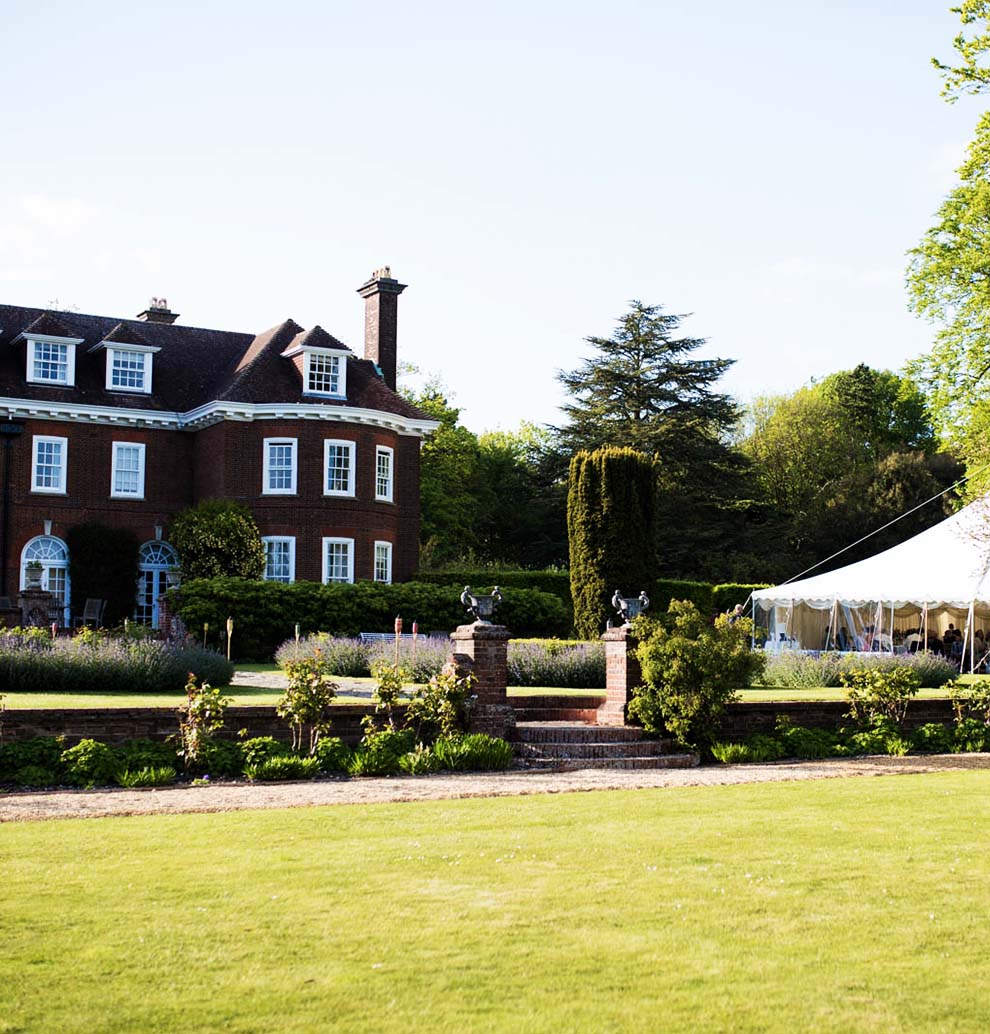 BURLOES HALL
A beautiful Queen Anne style country house with stunning views of the rolling chalk hills of Hertfordshire, easily reached from London, the M11 and A1.
Location: Royston, Hertfordshire
Capacity: 250 seated
Beautiful pole marquee
Exclusive hire
Secret Edwardian garden
Stunning country house backdrop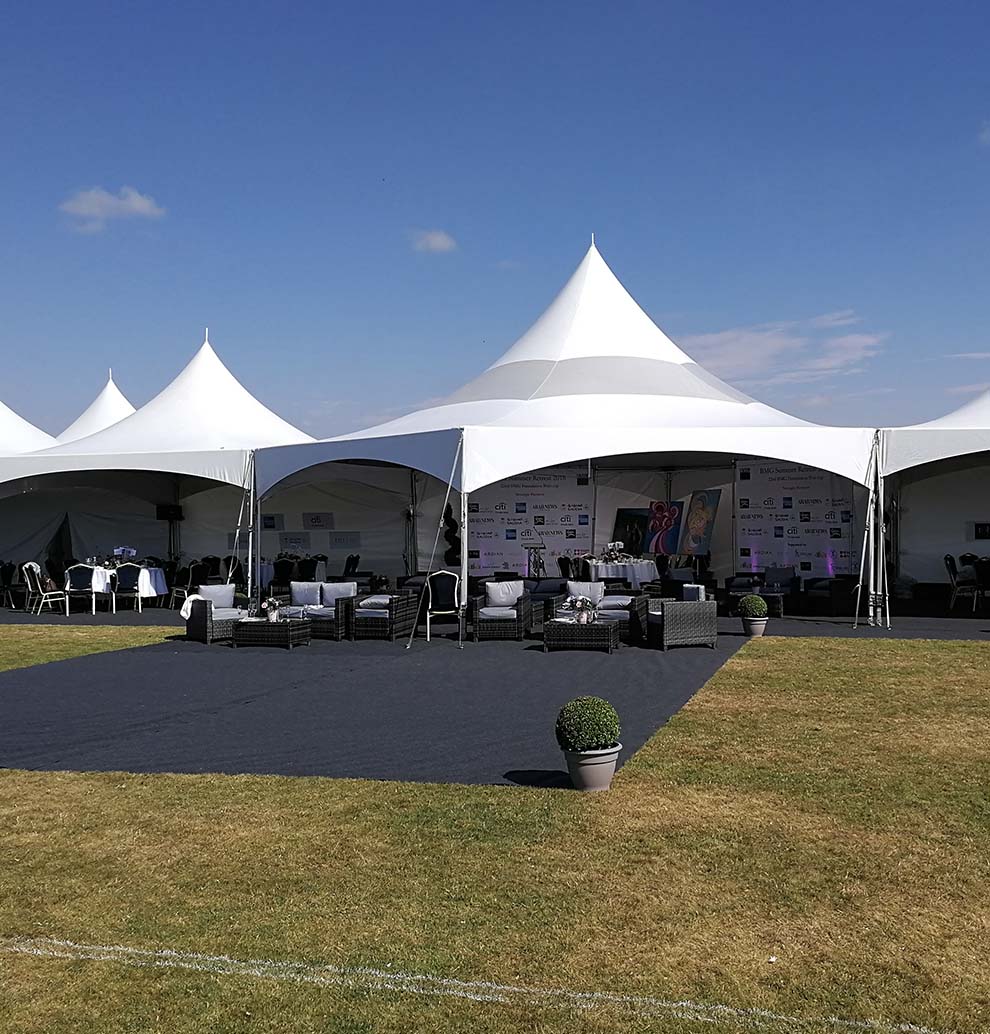 CAMBRIDGE COUNTY POLO CLUB
Cambridge County Polo Club is a unique event venue. Organise an exciting polo match to entertain guests and enjoy the occasion as the commentator explains the intricacies of the game from the open top double decker Chukka Bus.
Location: Lode, Cambridgeshire
Capacity: 1000+
Blank canvas
Showcase polo match
Punt Room, oak framed club house
Marquee option overlooking the polo pitches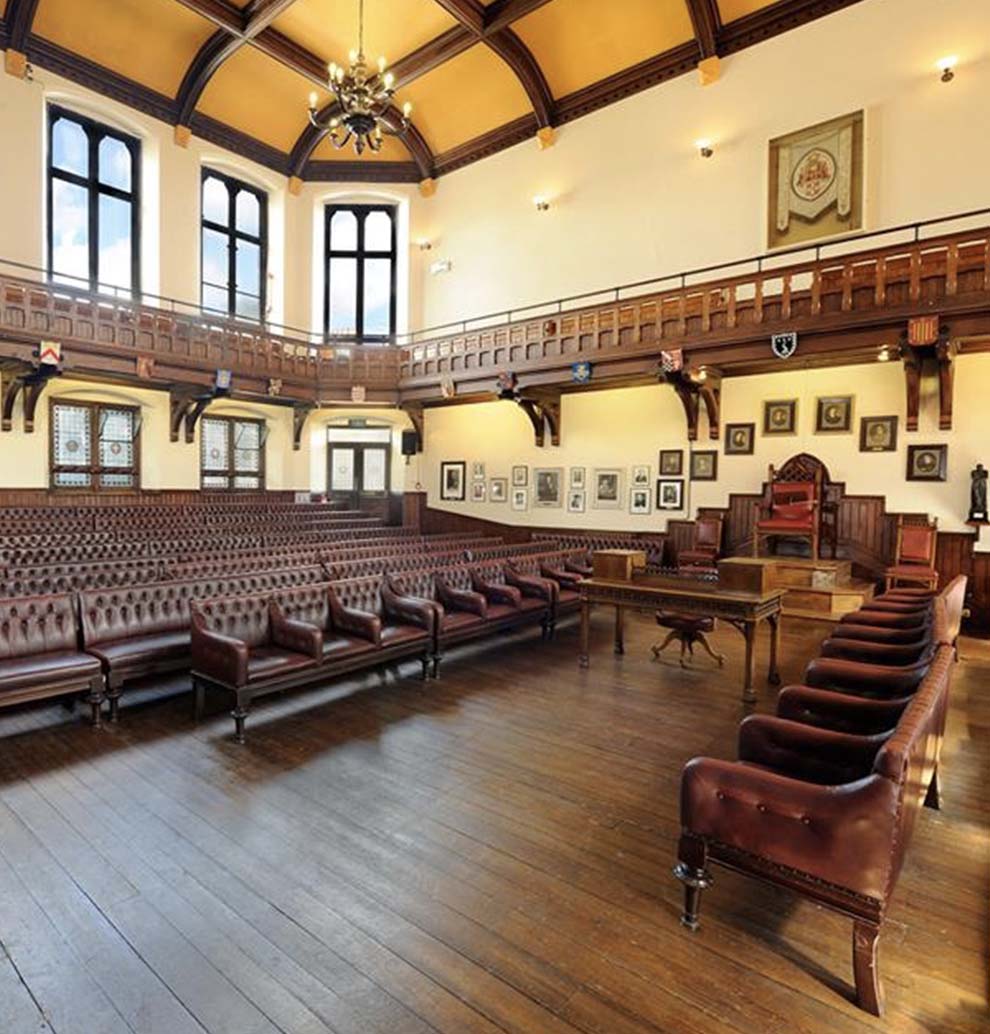 CAMBRIDGE UNION SOCIETY
Host your event in the same venue that has welcomed Winston Churchill, Theodore Roosevelt and the Dalai Lama. Home to one of the oldest debating societies in the world, the Cambridge Union Society is a stunning Victorian Gothic building set in the heart of historic Cambridge.
Location: Cambridge, Cambridgeshire
Capacity: 100 theatre, 60 dining
Cambridge city centre location
Range of spaces, including the historic debating chamber
Courtyard
1815 bar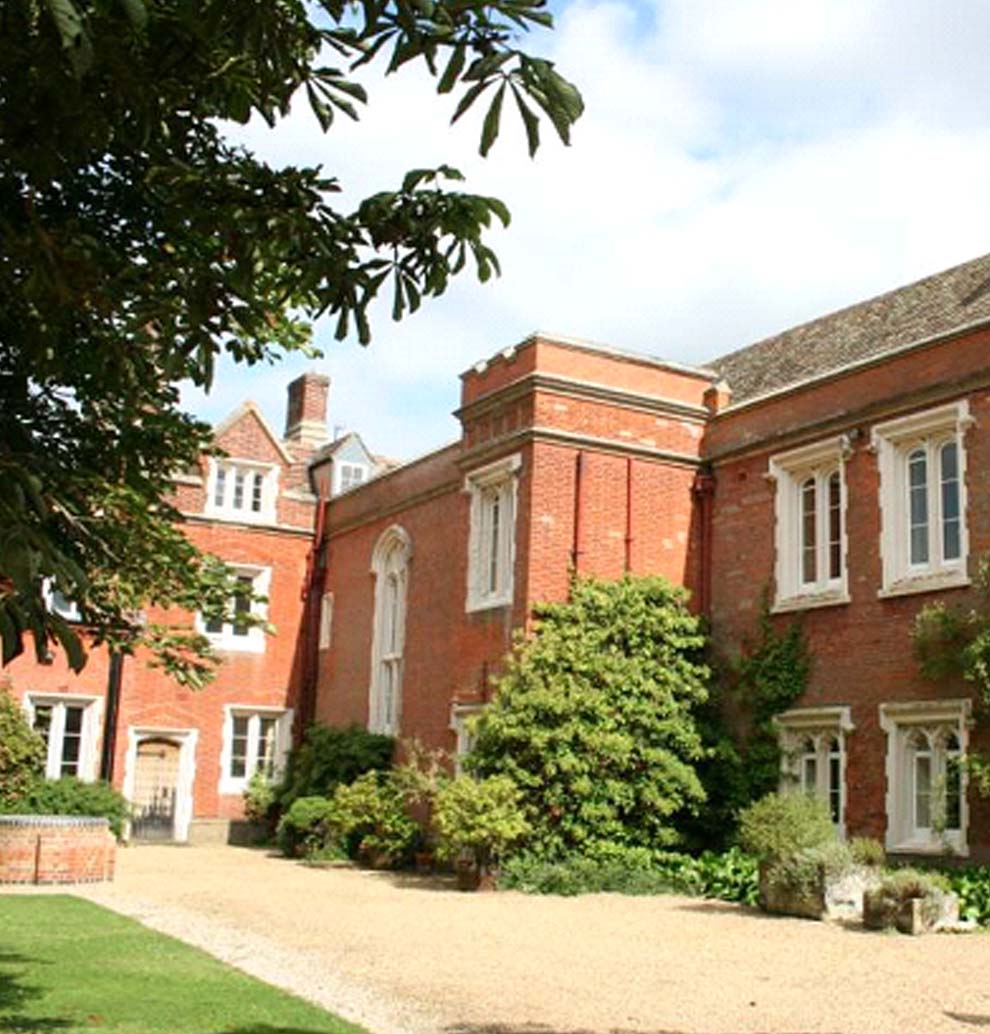 CHILDERLEY
Childerley Long Barn offers a beautiful, informal space for events and parties, with its magnificent gardens and grounds providing the perfect backdrop.
Location: Dry Drayton, Cambridgeshire
Capacity: 150 dining; 350 reception
Flexible space
Close to Cambridge
Tudor Hall backdrop
Exclusive hire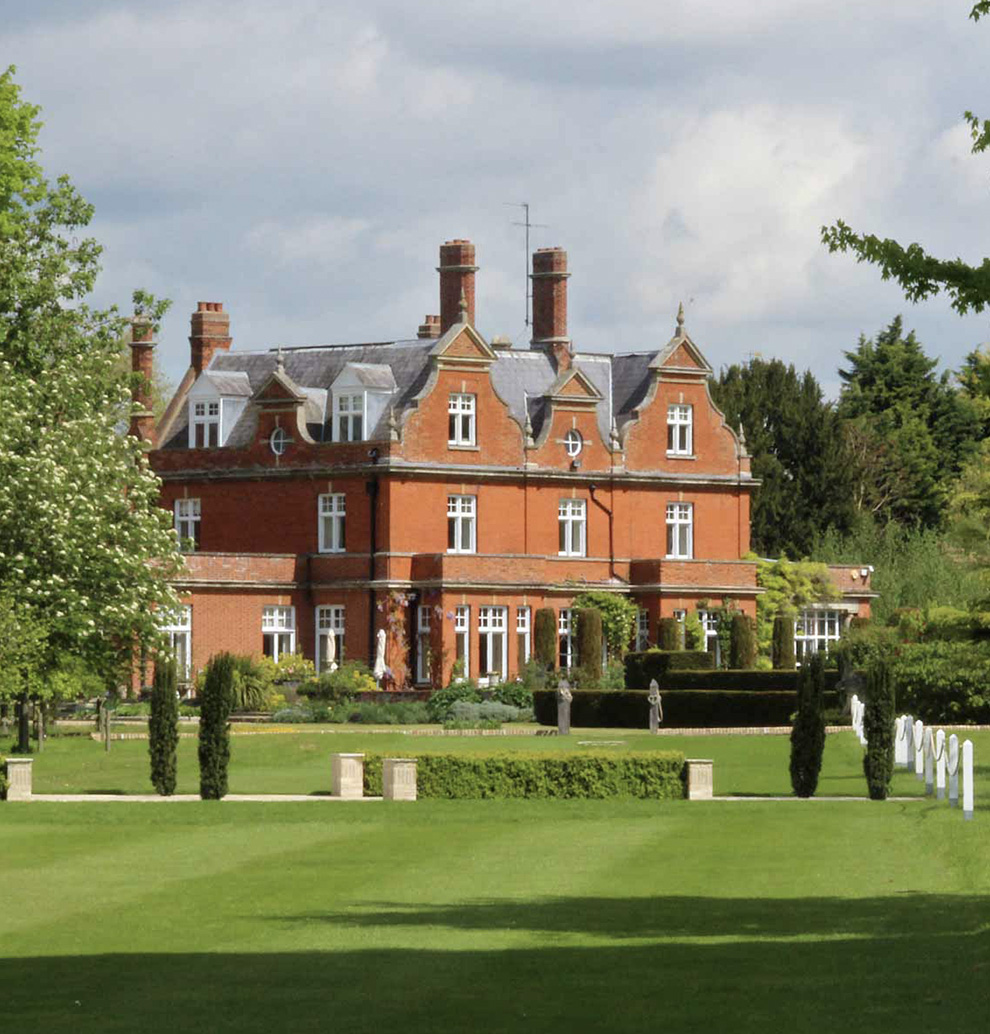 CHIPPENHAM PARK
Chippenham Park is a privately-owned Grade II listed house, surrounded by 300 acres of Parkland and Gardens within easy reach of Cambridge and London.
Location: Newmarket, Suffolk
Capacity: 85+ theatre-style 
2 large reception rooms in the main house
Marquee by the lake
Idyllic countryside views
Award-winning gardens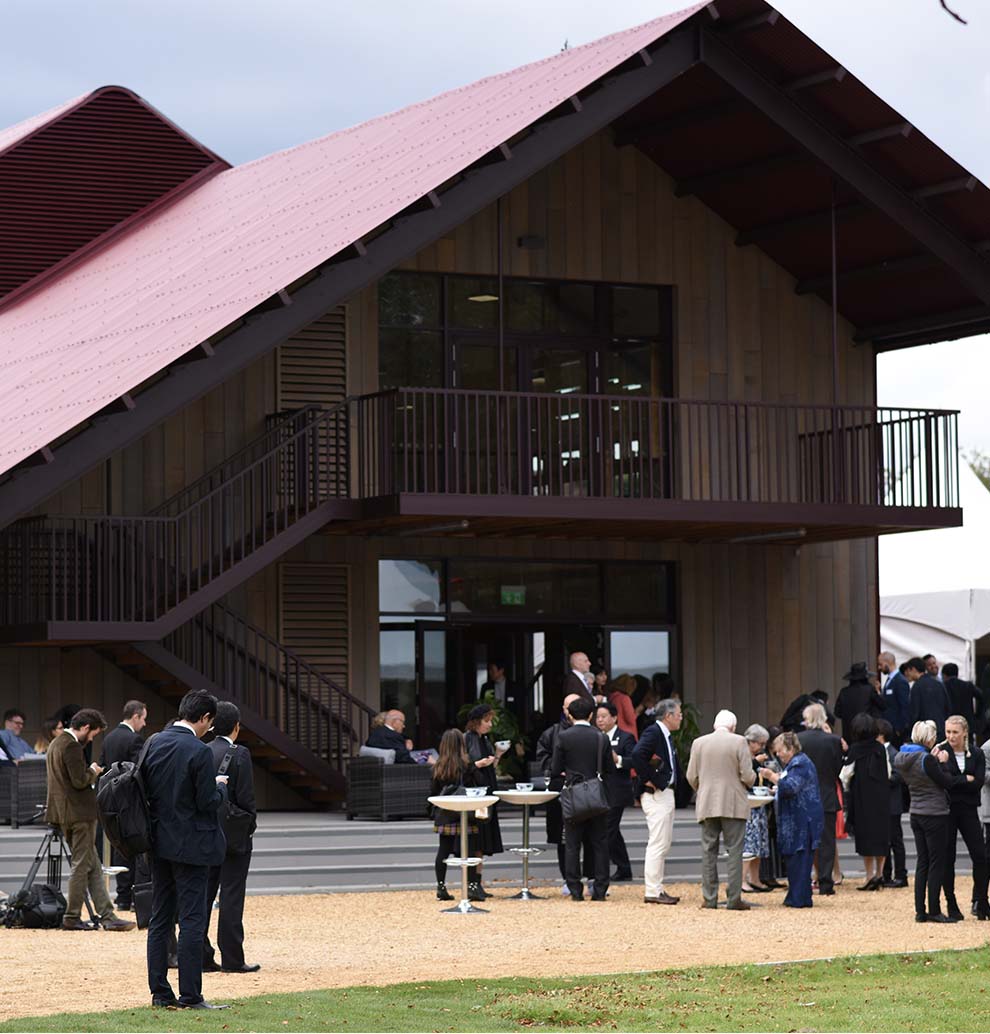 DOJIMA SAKE BREWERY
The UK's first Japanese Sake Brewery, opened in 2018, offering a taste of Japan in the heart of the English countryside.
Location: Ely, Cambridgeshire
Orchard
Modern, unique space
Brewery tours and sake tastings
Balcony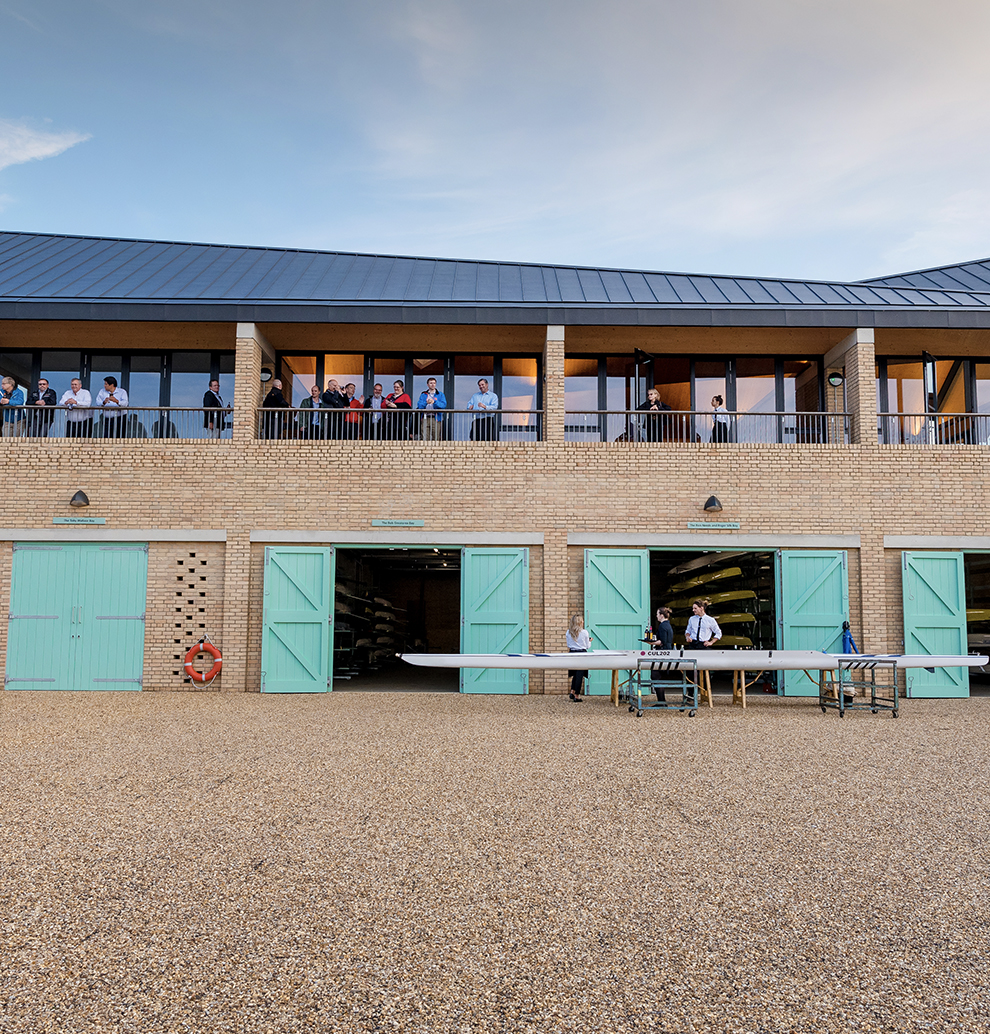 ELY BOATHOUSE
Where the men, women and lightweights of Cambridge University prepare to win boat races, this iconic venue on the banks on the River Cam is a perfect setting for dinner, drinks, meetings or parties. Have a former rower take guests on a tour of the Boathouse, invite an Olympian to speak or stage a rowing event for something unforgettable.
Location: Ely, Cambridgeshire
Capacity: 100 seated, 200 standing
Riverside balcony
Stunning views
Flexible spaces
Exclusive hire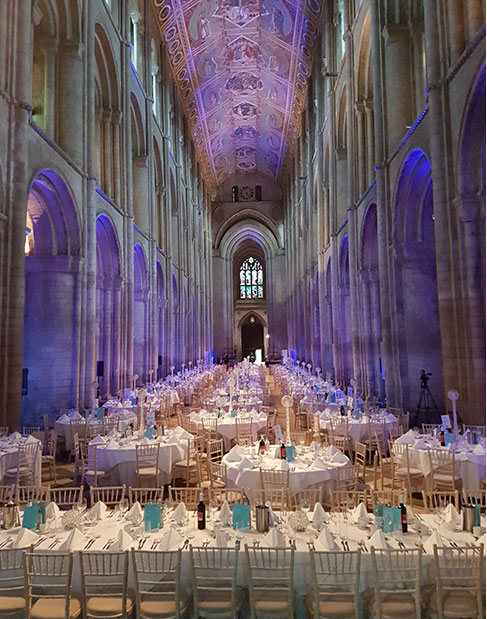 ELY CATHEDRAL
The 14th Century Lady Chapel within Ely Cathedral is renowned for its simple beauty and rich acoustics. The combination of majestic architecture, sensitive lighting, sound and music, produces a unique occasion in an unforgettable location. The venue is the perfect setting for private concerts, banquets, launch parties and exhibItions.
Location: Ely, Cambridgeshire
Capacity: 700 dining
Stunning venue
Modern facilities within ancient surroundings
Tailor-made events
Exclusive hire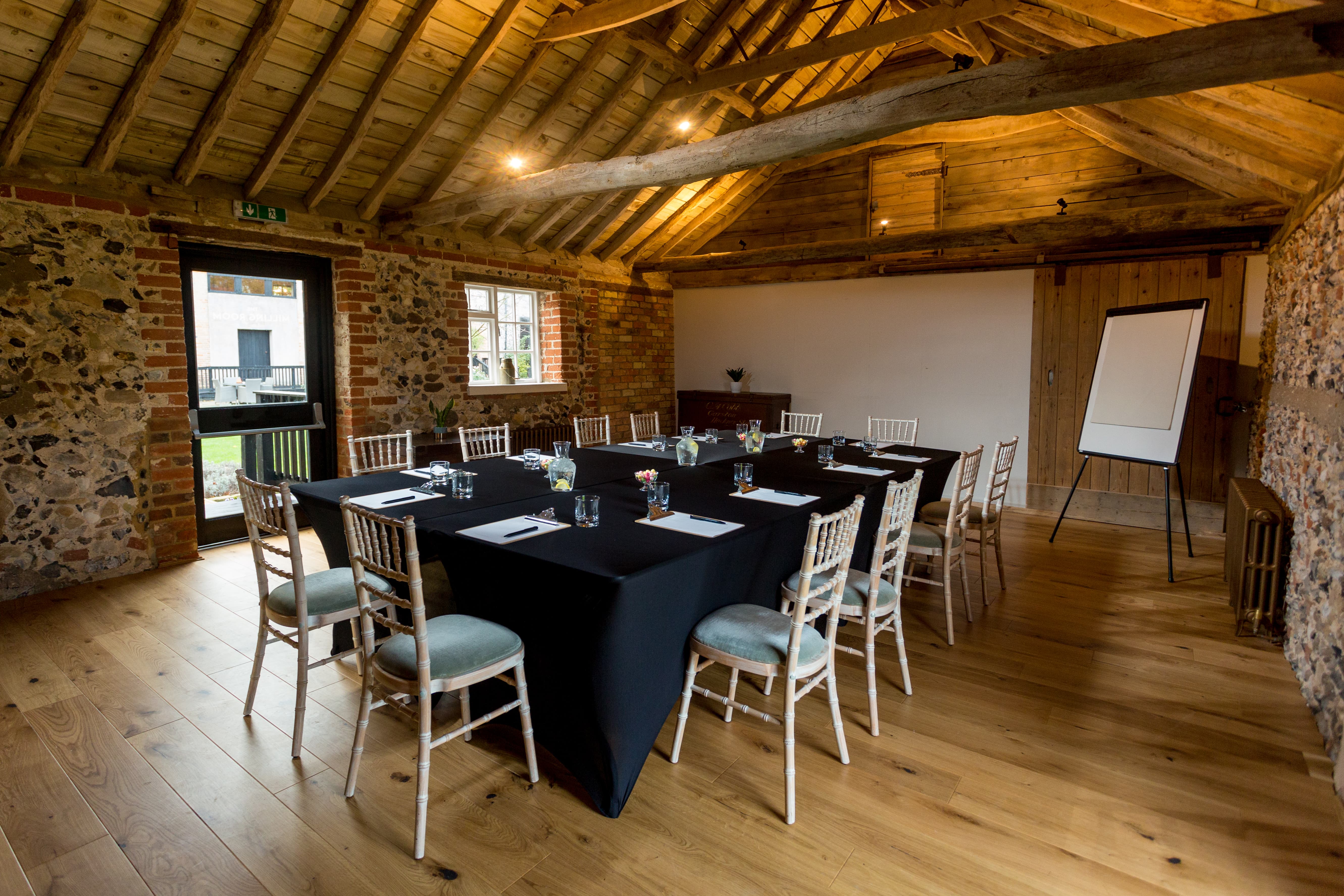 GRANARY ESTATES
With its original flint walls and timber beams, The Granary Barns offers a venue to complement all types of celebrations and events. Two original barns are linked by an open glass walkway with a stunning private courtyard in between. 
Location: Woodditton, Suffolk
Capacity: 240 reception, 180 dining
Flexible spaces
Where old meets new
Courtyard and picturesque grounds
Exclusive hire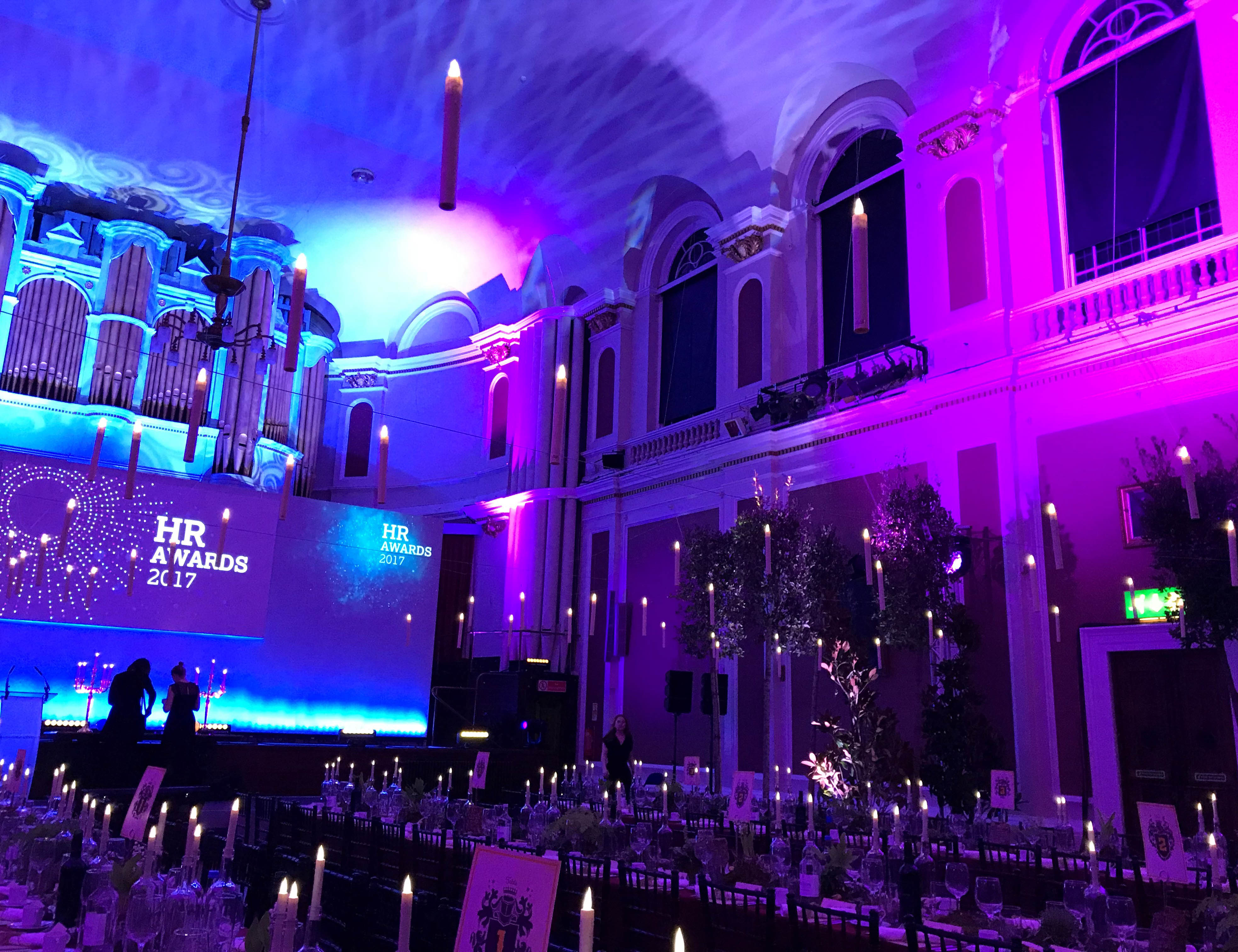 THE GUILDHALLS
The Guildhalls are situated in the heart of the historic quarter of Cambridge fronting the market place and offer two versatile spaces which have played host to a variety of events from fashion shows to conferences and sporting events.
Location: Cambridge, Cambridgeshire
Large Hall capacity: 500 reception, 400 dining
Small Hall capacity: 150 reception, 100 dining
Halls can be hired separately or combined
Lift access
Cambridge city centre location
Combine with Corn Exchange for large-scale conferences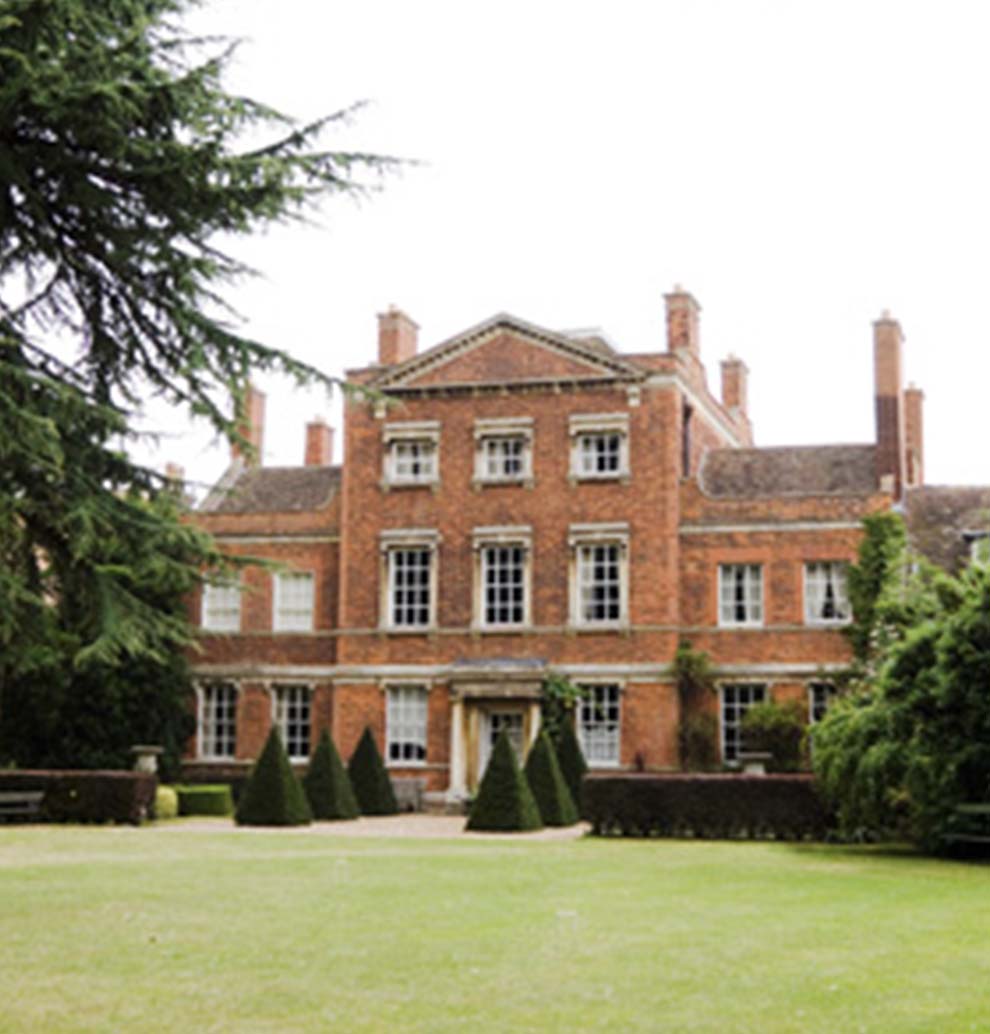 ISLAND HALL
Island Hall is an elegant riverside mansion built in the late 1740s. The house is situated in 3 acres of gardens including an ornamental Saxon island in the Great Ouse river. 
Location: Godmanchester, Cambridgeshire
Capacity: 180 dining
Venues within house for smaller events
Marquee option
Tours of the house and grounds
Private island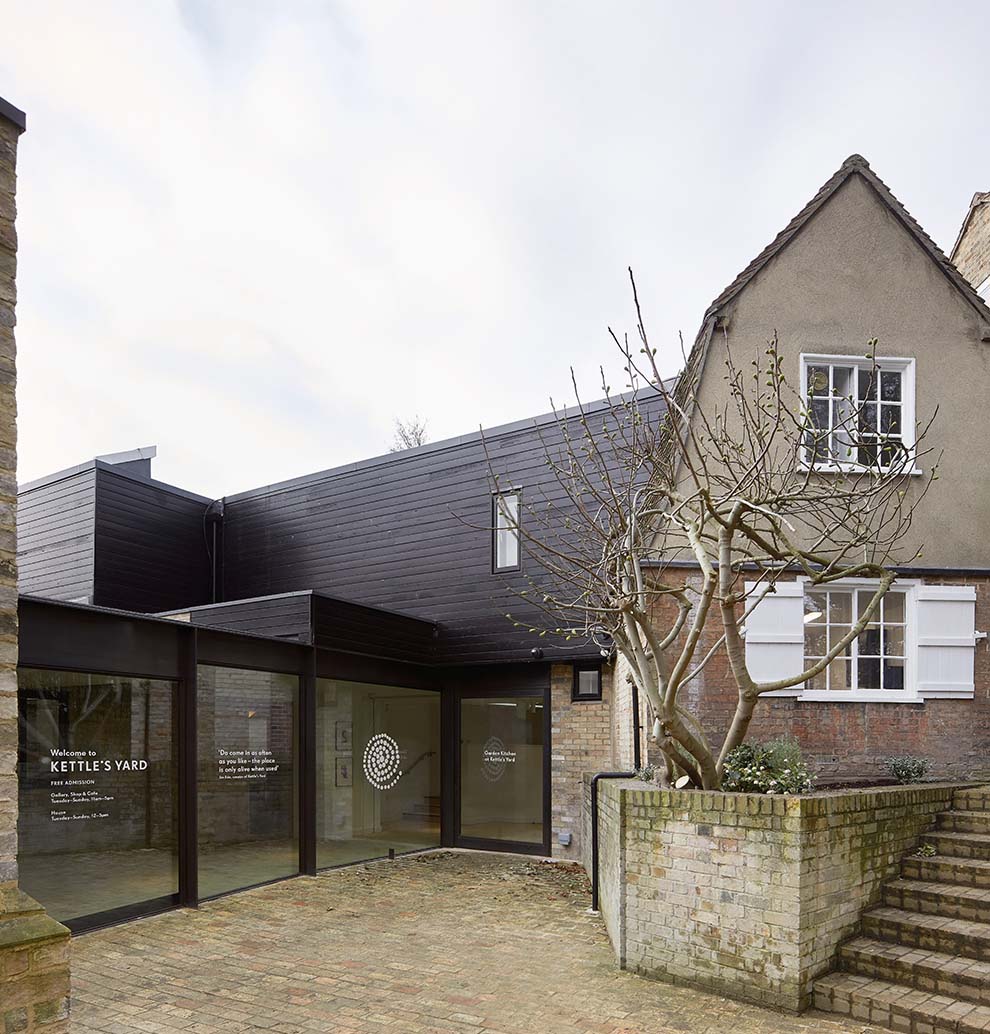 KETTLE'S YARD
A modern and contemporary art gallery in Cambridge, Kettle's Yard comprises a beautiful house with a remarkable collection of modern art and a beautiful, light gallery space. Kettle's Yard hosts a wide range of events from one day meetings, to product launches and elegant drinks receptions.
Location: Cambridge, Cambridgeshire
Capacity: 300 reception; 20 dining on the terrace
Two bold and beautiful gallery spaces
Meeting rooms
Tours of the house and collections
Exclusive hire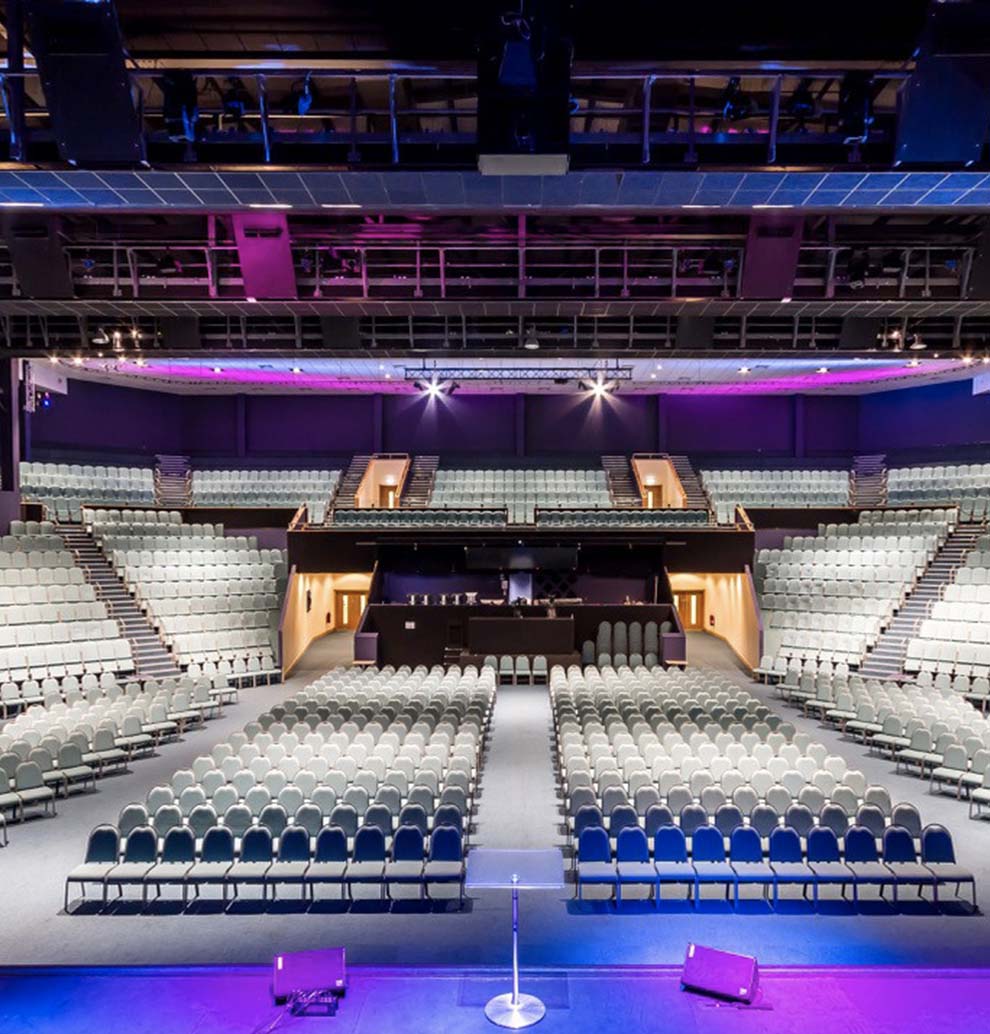 KINGSGATE CONFERENCE CENTRE
KingsGate is one of the largest and best equipped conference centres in East Anglia and the East Midlands. The modern, hi-tech venue has a range of rooms, from the impressive Auditorium with over 740 square metres of floor space and a theatre sized stage, to smaller, comfortable and light meeting rooms.
Location: Peterborough, Cambridgeshire
Capacity: 1500 auditorium; 200 dining
Auditorium & Welcome Atrium
3 conference suites, 7 meeting rooms, 2 informal rooms
Easy links to major roads and train station
Free car parking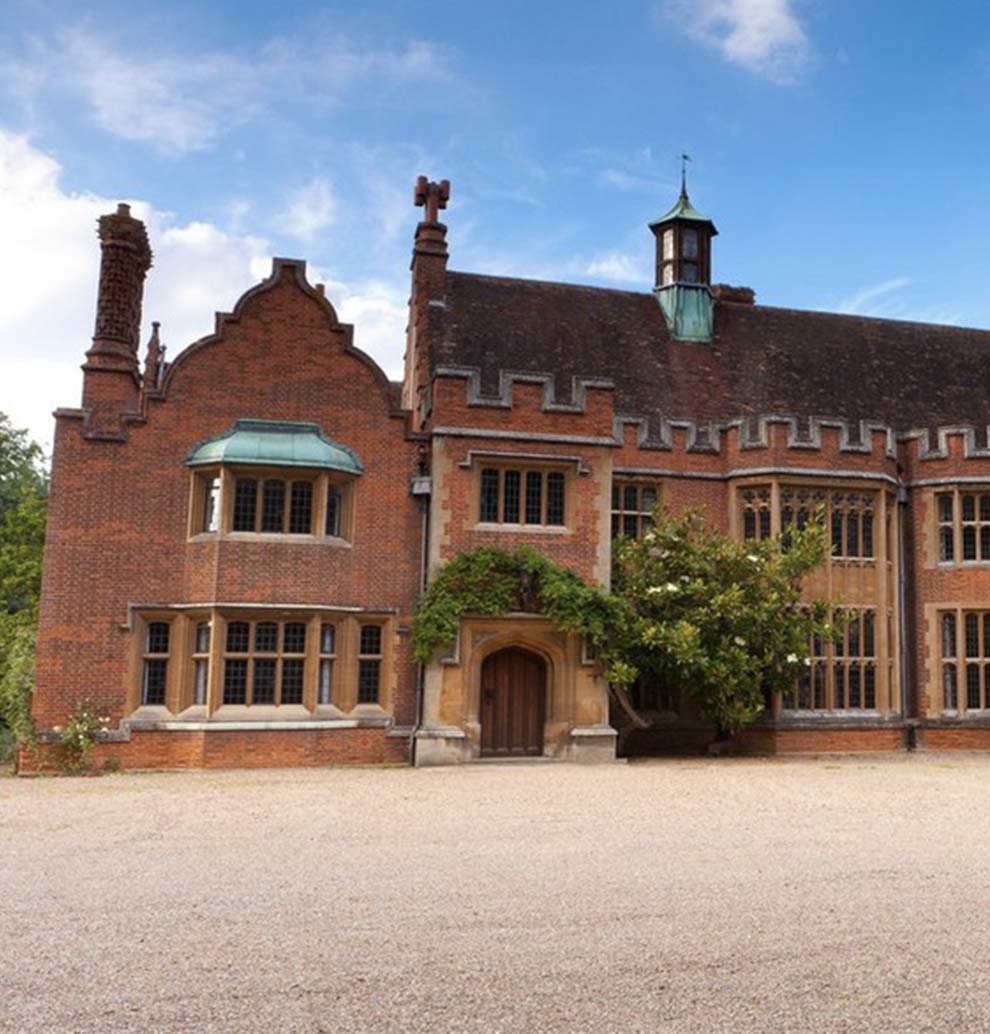 LANWADES HALL
Lanwades Hall is a historic Tudor-style manor house set in the beautiful Suffolk countryside. Set at the end of a sweeping tree-lined driveway in tranquil surroundings, the venue offers indoor and outdoor spaces for parties, retreats and private events.
Location: Newmarket, Suffolk
Grand mansion
Privacy and exclusivity
Open fireplace
Sunken gardens
4 state rooms, private gardens and parkland
LONGSTOWE HALL
Dating from the reign of Elizabeth I, Longstowe Hall lies off Ermine Way, which once connected Roman London with York. Surrounded by an Edwardian garden, Longstowe Hall offers a grand venue for away days, corporate dining and private parties.
Location: Longstowe, Cambridgeshire
Capacity: 150 dining
Exclusive hire
Marquee on the lawn
House and gardens talks
Close to Cambridge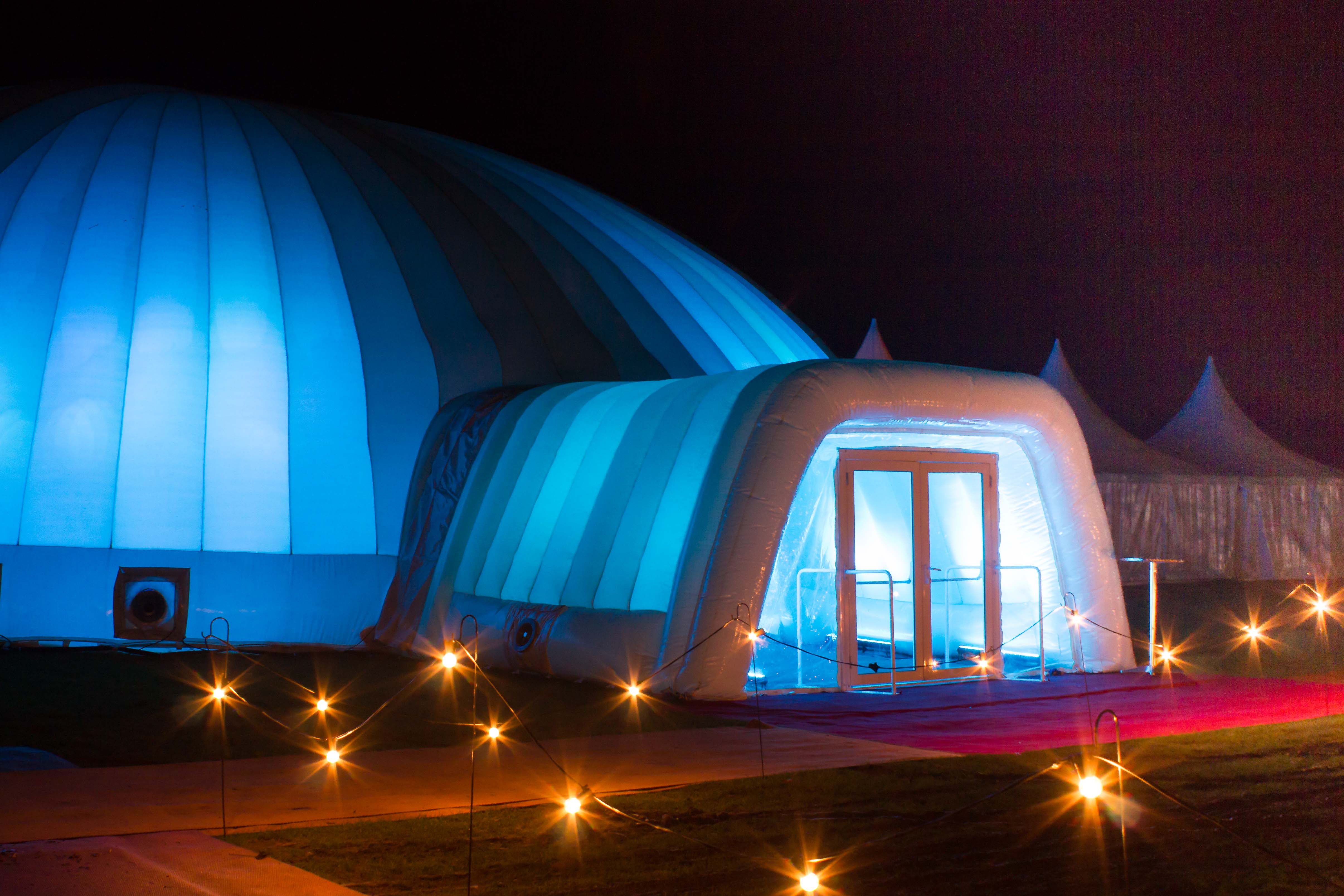 PRIVATE VENUES & TEMPORARY STRUCTURES
We have worked in many private venues, including corporate premises, private homes and outdoor spaces. Our experienced team will arrange a site visit to agree all of the logistics and discuss how the space can best be used. We can also arrange temporary structures, such as marquees or an inflatable dome, either as a standalone, or to increase the capacity of your existing space.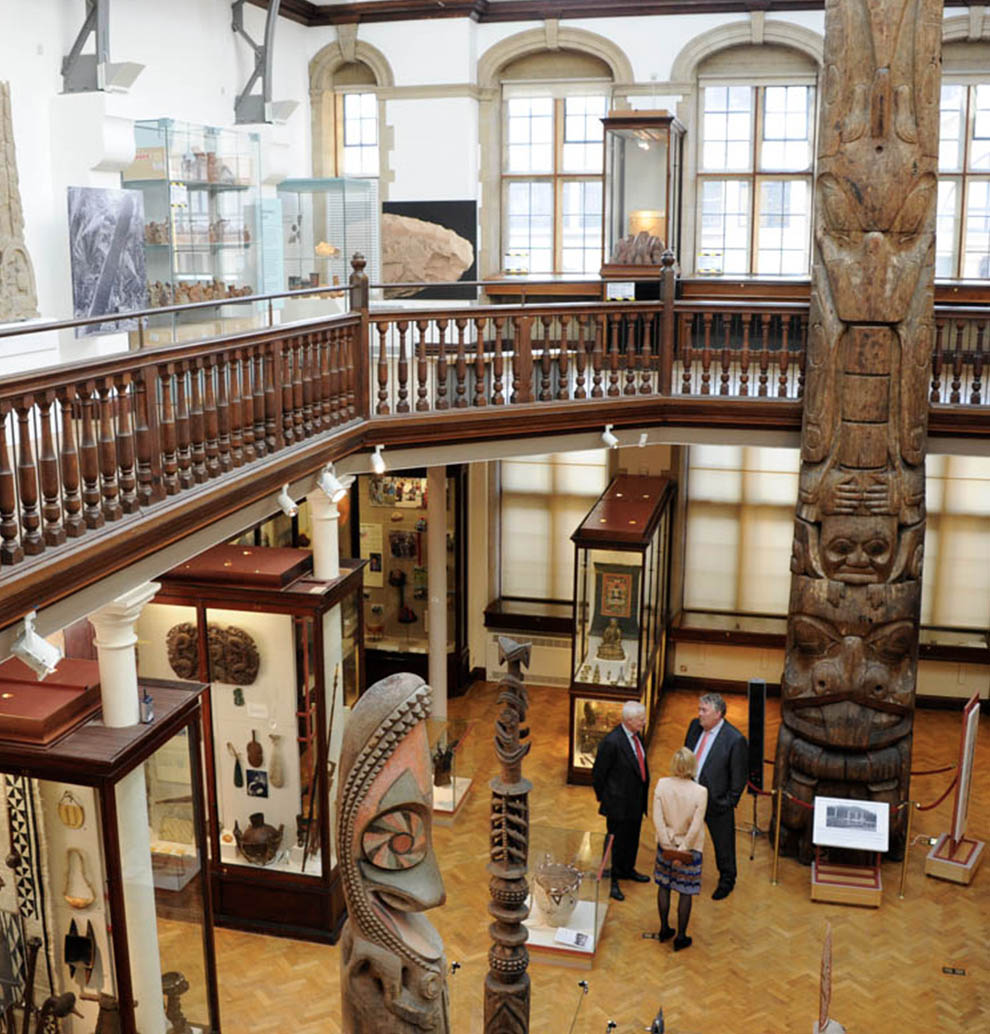 THE MUSEUM OF ARCHAEOLOGY AND ANTHROPOLOGY
The Museum is home to two million years of human history, one million objects, and countless astonishing stories. A truly unique and memorable backdrop to events of all kinds, from conferences to presentations.
Location: Cambridge, Cambridgeshire
Capacity: 350 across three floors
Unique gallery spaces
Central Cambridge location
Evening events
Exclusive hire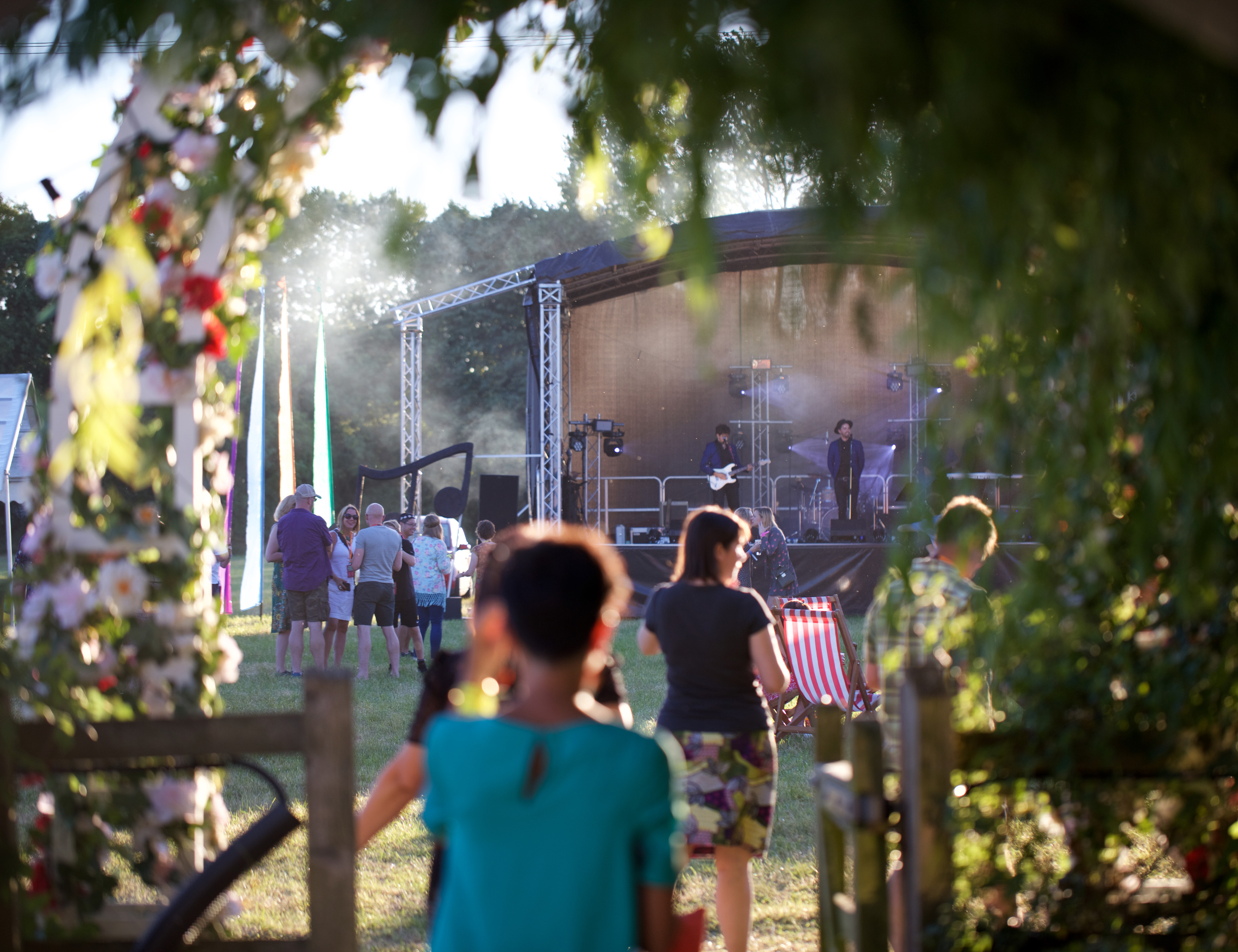 RECTORY FARM
Located on the outskirts of Cambridge, Rectory Farm offers a versatile marquee and charming gardens. The space is ideal for summer parties on the lawn or spilling out into the surrounding fields for larger groups.
Location: Cambridge, Cambridgeshire
Capacity: 200 seated, 500 summer parties
Close to Cambridge city centre
Secluded
Large grounds
Exclusive hire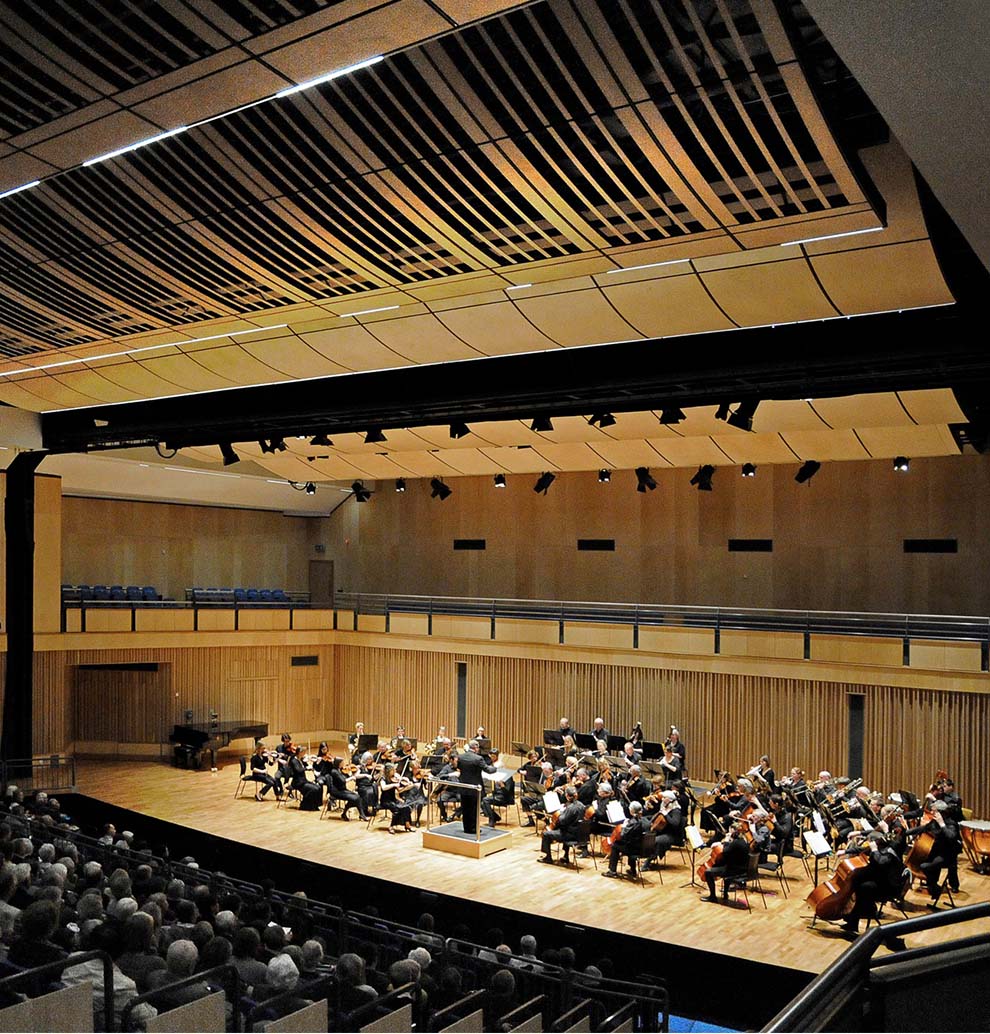 SAFFRON HALL
Saffron Hall is an award-winning auditorium with excellent technical capability and versatile spaces, perfect for dinners, conferences, award ceremonies and charity events.
Location: Saffron Walden, Essex
Capacity: 740 auditorium seating, 300 dining
Flexible space with raked seating that can be removed to suit
Unique venue
Separate bar
Modern, state-of-the-art facilities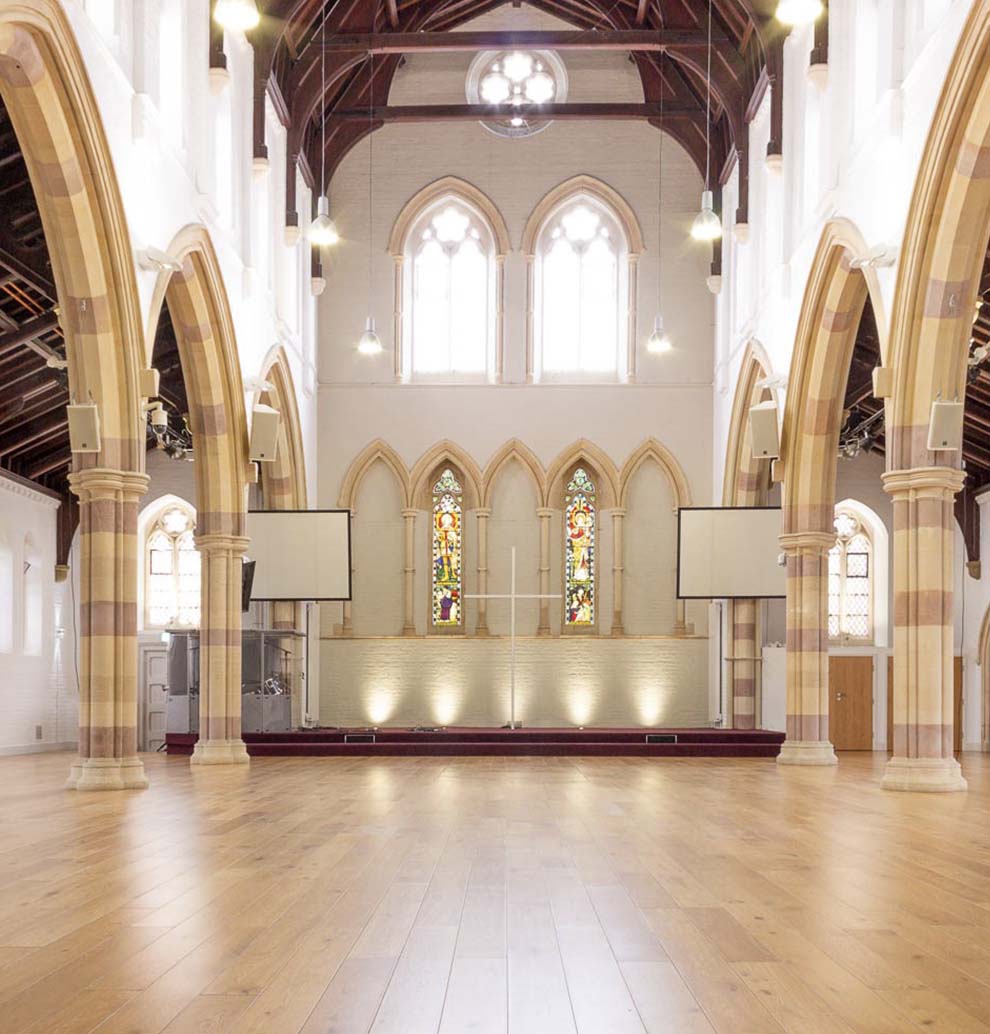 ST BARNABAS CHURCH
The beautiful Victorian Church was originally built in 1869, and has recently been transformed into a stunning contemporary building. Located in the vibrant Mill Road area of Cambridge, the church offers a breath taking back-drop for events. 
Location: Cambridge, Cambridgeshire
Capacity: Up to 350 in the Main Church
6 spaces available
Original features
Breakout spaces
Cambridge city centre location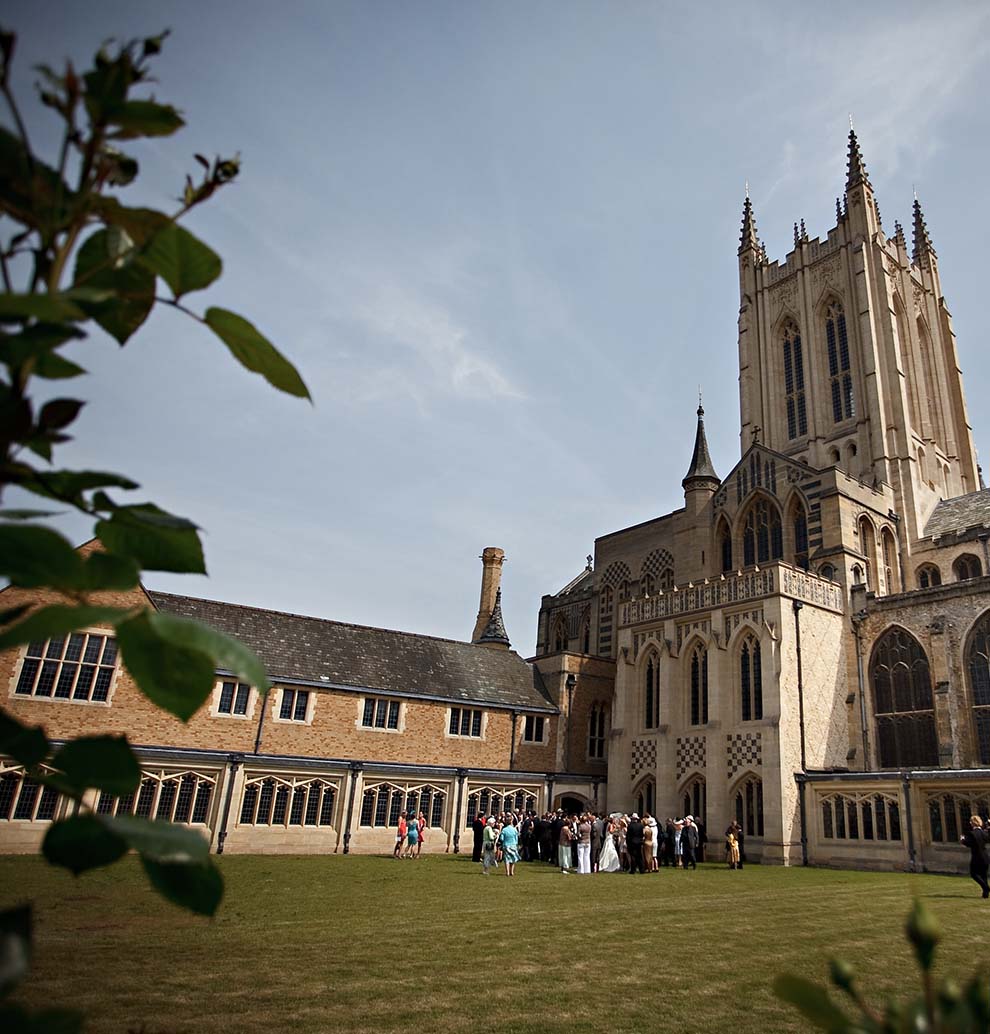 ST EDMUNDSBURY CATHEDRAL
Located in a prime position in the centre of Bury St Edmund's, St James's Church was built within the precincts of an abbey and became a Cathedral in 1914. The stunning stained glass windows and vaulted ceilings provide a stylish backdrop for all types of events from dinner in the Nave to concerts. 
Location: Bury St Edmund's, Suffolk
Capacity: 726 concert; 400 dining
Dining in the Nave
Stylish, unique space
Town centre location
Excellent acoustics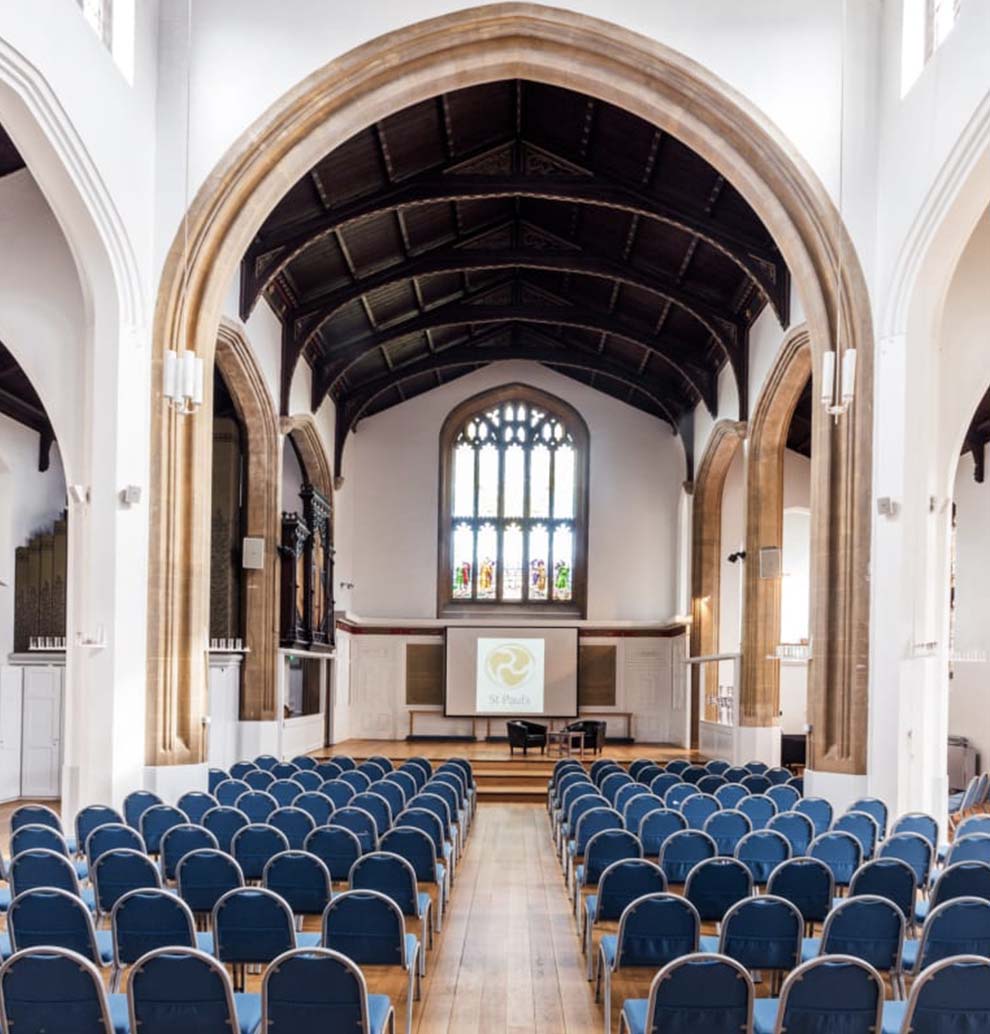 ST PAUL'S CHURCH
A beautifully renovated and versatile building, St Paul's Church is a 10 minute stroll from Cambridge City Centre and the railway station. The venue offers a variety of spaces to suit all styles of event. 
Location: Cambridge, Cambridgeshire
Capacity: 250 theatre, 170 dining
Multiple, flexible spaces for small and large events
City centre location
Original features, including stained glass windows
Raised stage and audiovisual capabilities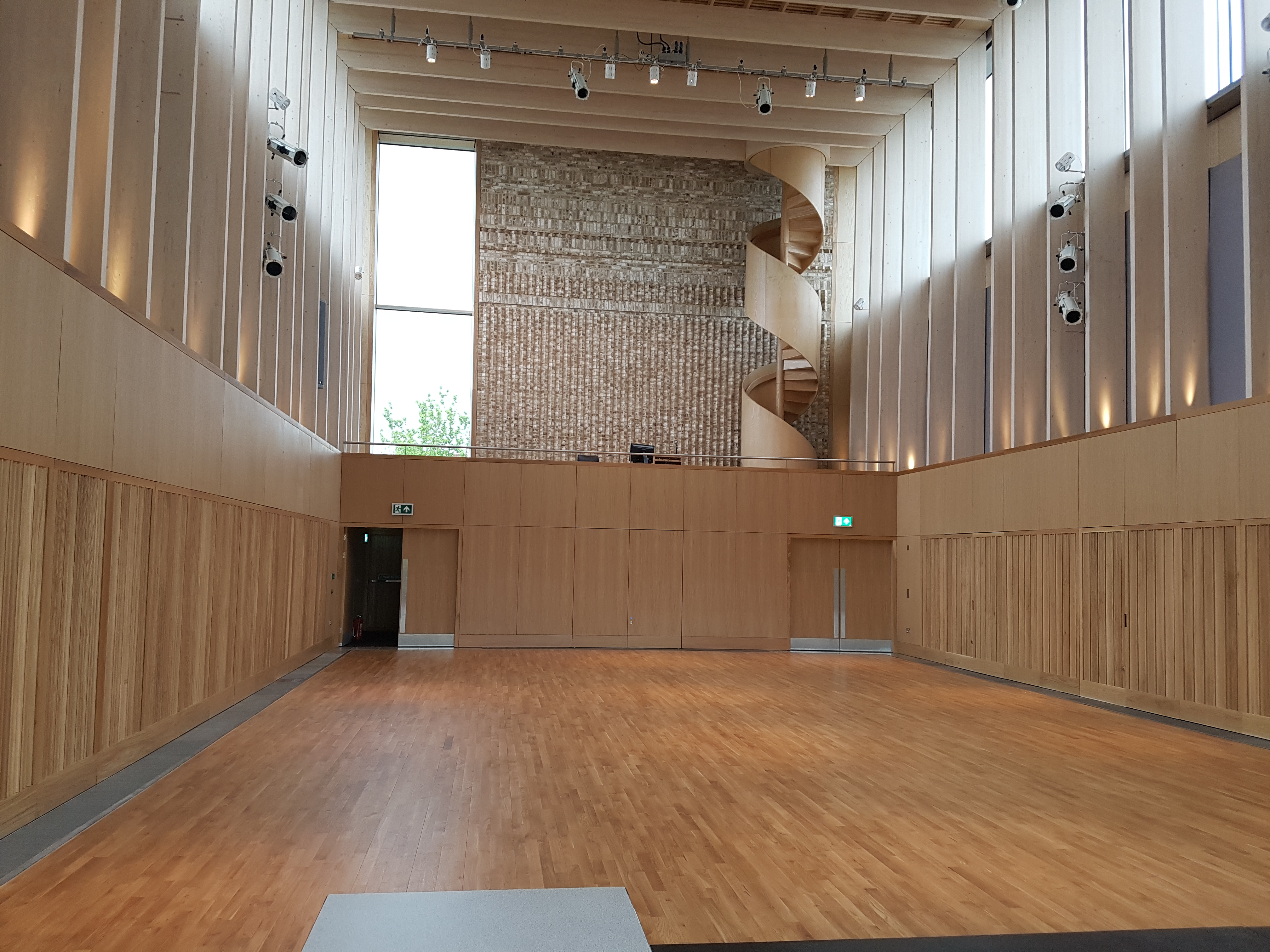 STOREY'S FIELD CENTRE
Storey's Field Centre is a landmark building in Eddington, a newly developed district in the north west of Cambridge, opened in Spring 2018. The venue provides a range of flexible spaces including a stunning triple height hall.
Location: Cambridge, Cambridgeshire
Capacity: 270 reception; 180 dining
Sprung floor and theatre lighting
Meeting rooms and breakout spaces
Private courtyard
Bright foyer with registration area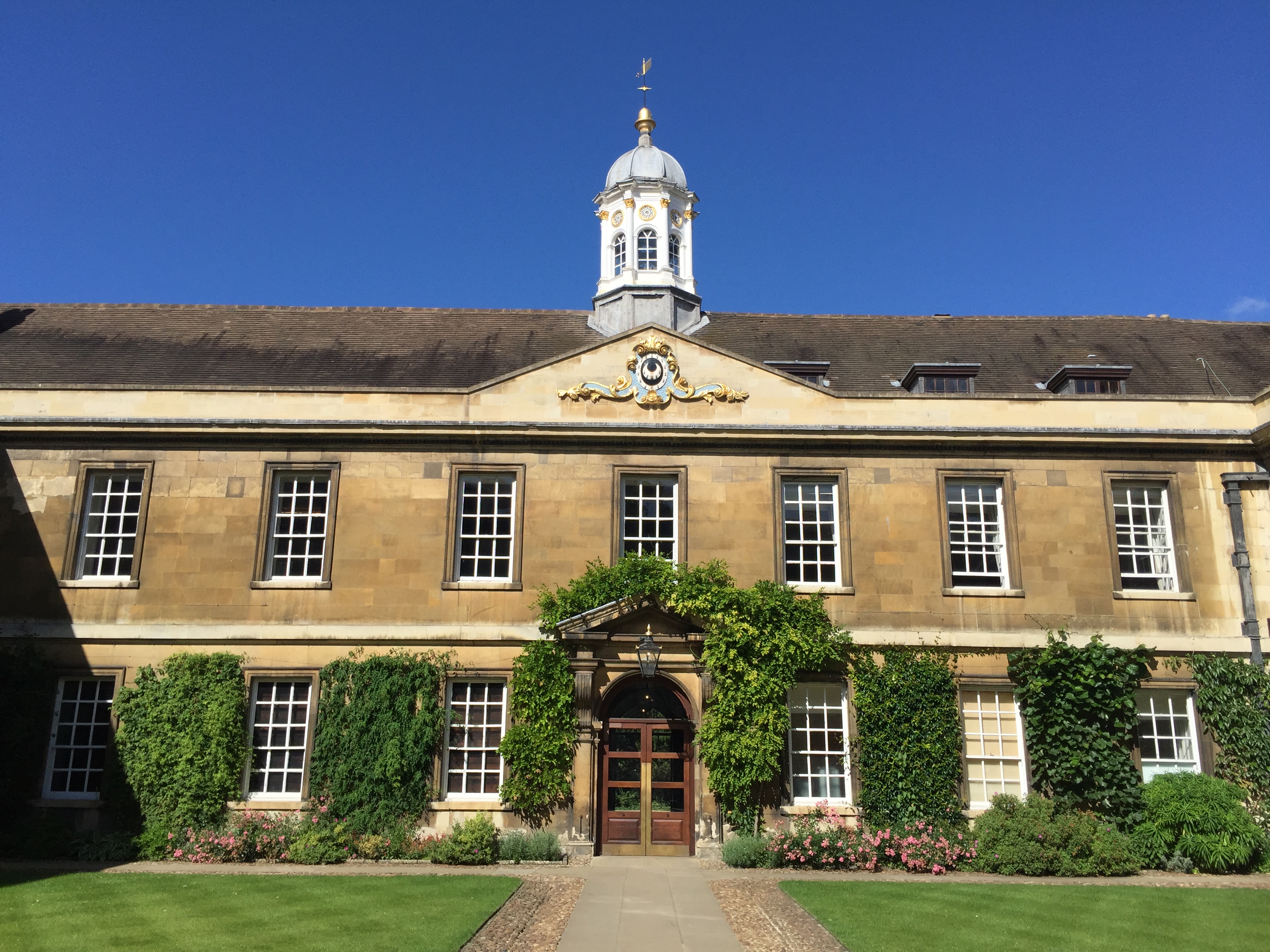 TRINTY HALL
As one of the oldest Cambridge Colleges, dating back to 1350, Trinity Hall's stunning historic architecture and beautiful riverside grounds provide the perfect setting for a wide range of events. For a quintessentially Cambridge experience, you could enjoy punting along the River Cam or drinks on the River Terrace. Throughout the year, the range of historic dining rooms and flexible meeting spaces is equally inviting at this unique venue.
Location: Cambridge city centre, Cambridgeshire
Capacity: 200 outdoor events; 150 dining; 100 theatre
Outstanding riverside setting
Medieval Dining Hall
Ideal venue for garden parties, corporate and private dinners & weddings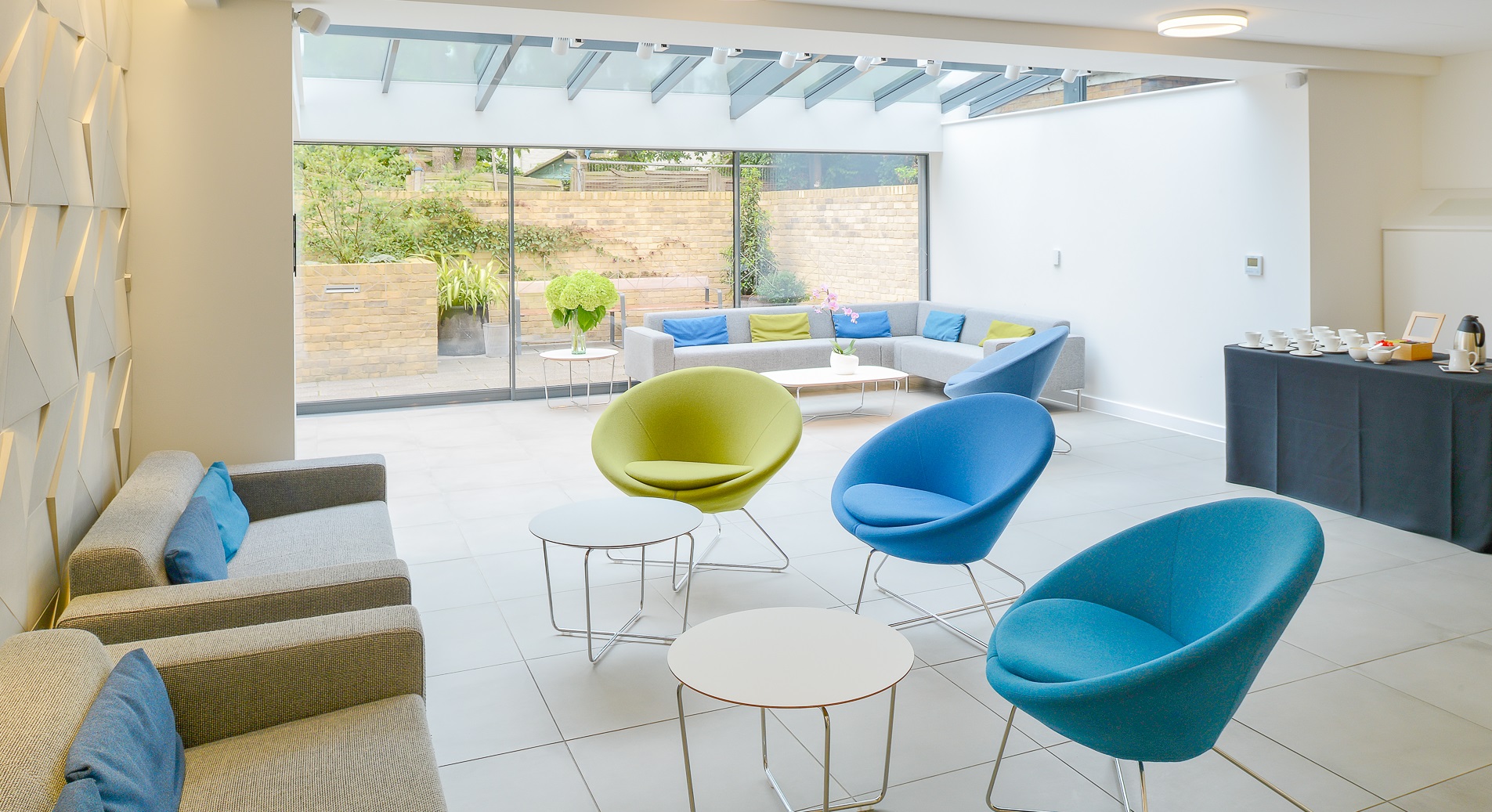 WYNG Gardens - Trinity Hall
Ideally located in Cambridge city centre, WYNG Gardens offers first-class conference facilities and meeting rooms for up to 100 delegates, as well as comfortable en-suite double bedrooms for overnight guests.
Location: Cambridge city centre, Cambridgeshire
Capacity: 100
Attractive contemporary space and private walled garden
Flexible room layouts
Inbuilt AV system with video conferencing facilities 
Ideal venue for networking events & drinks receptions