Sustainability
We are making small changes to create a big impact.
"We are constantly looking into new ways to make CDC Events more sustainable and environmentally friendly. This extends from our kitchen and office out onto all of our events. We are continually evolving our company ethos to encourage our staff and clients to consider the environment when planning our events."
Jenny, Sustainability Coordinator and Eco Warrior, CDC Events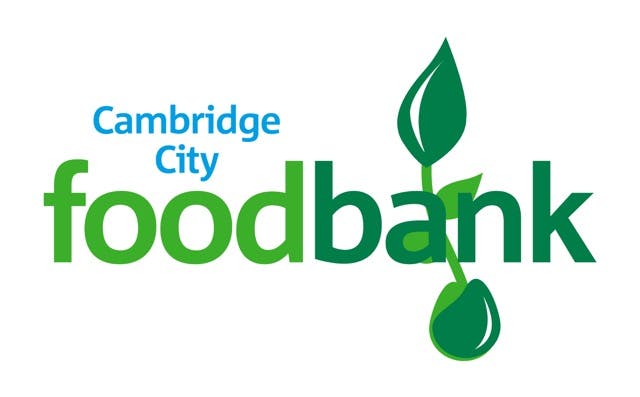 Charity
We are very proud to support local charity, Cambridge City Foodbank. Having started out as a caterer, we are passionate about food and believe everyone should have access to nutritious meals, regardless of circumstance. The Foodbank provides three days' nutritionally balanced emergency food packs to local people who are in crisis. It is a lifeline to people in the community in their time of need working to combat poverty and hunger. For every meal donated by customers CDC Events will match it (up to the first 500 meals). Please let us know if you would like to donate and we will add this to your quote.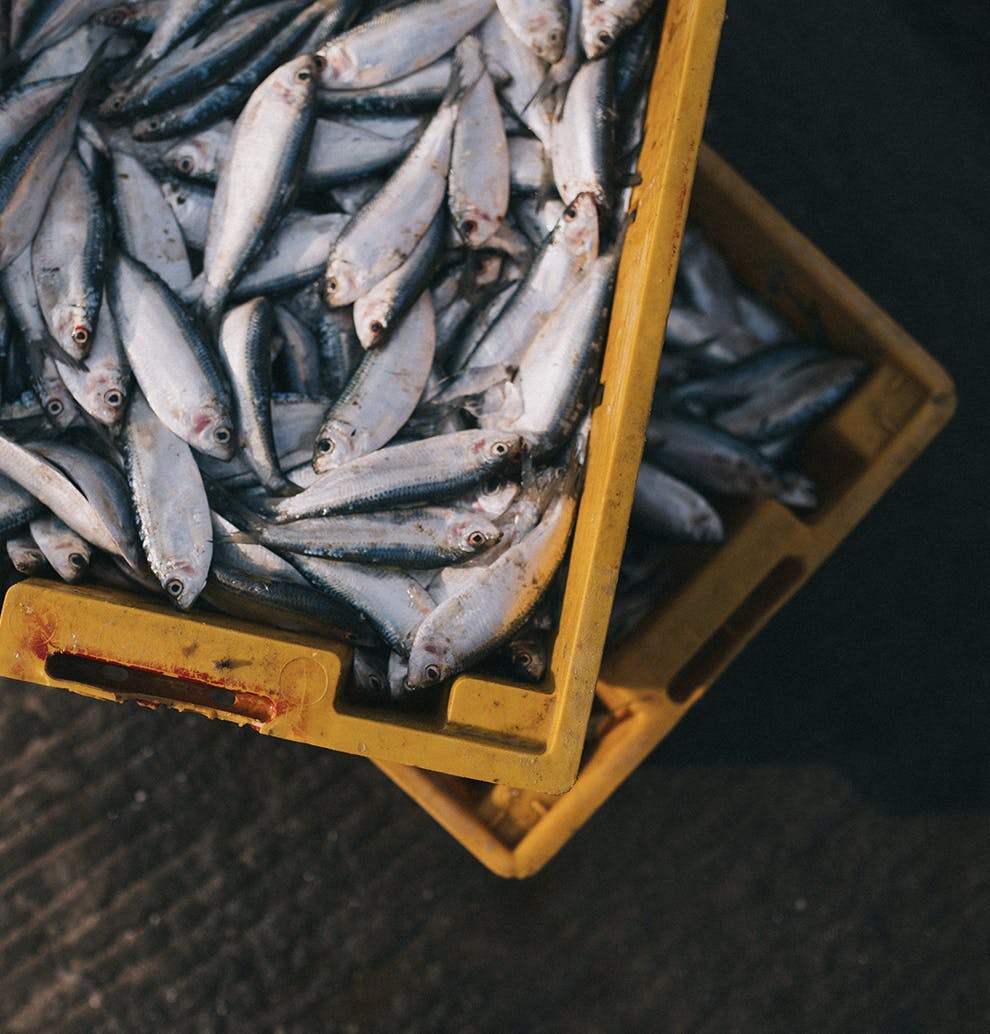 Environment & sustainability
Doing our bit for the environment is a key part of the CDC Events ethos. We are careful to ensure minimal food wastage in our production processes and at our events which comes with many years of catering experience. We have begun to grow our own herbs and swapped our staff meals to vegan and vegetarian dishes to improve our carbon footprint. This not only encourages staff to change the way they think about food, but means our vegan and vegetarian menus for clients are constantly growing and becoming even more delicious!
In the office, we have invested in more advanced electronic systems to reduce our use of paper, and ensure all paper, card and glass is recycled. We have also said goodbye to the usual search engines, and now encourage our teams to use Ecosia, a sustainable search tool.
We work with and support local suppliers, including butchers, bakers and greengrocers, to source local, seasonal produce wherever possible, to reduce our food's air miles. We are really proud of the work our suppliers do to look after the environment, including Marrfish, who are fully invested in responsible fishing practices and are part of the Fishing for Litter scheme.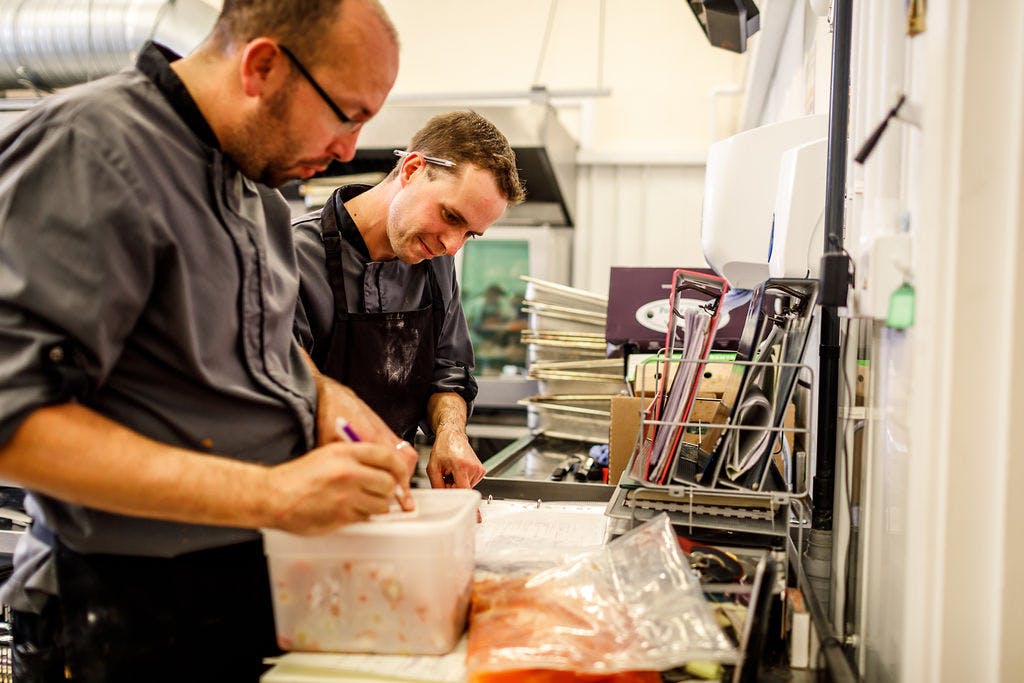 People
Our team are what make CDC Events an amazing place to work, and keep our clients coming back year after year. We have a 'develop from within' approach with our staff, training and promoting our existing team to gain new skills and take on new responsibilities. We offer flexible working patterns for staff with families and give each employee two days each year to undertake charity work. Our apprenticeship programme brings new, local talent into the business and we love to see how our apprentices grow and flourish during their time with us.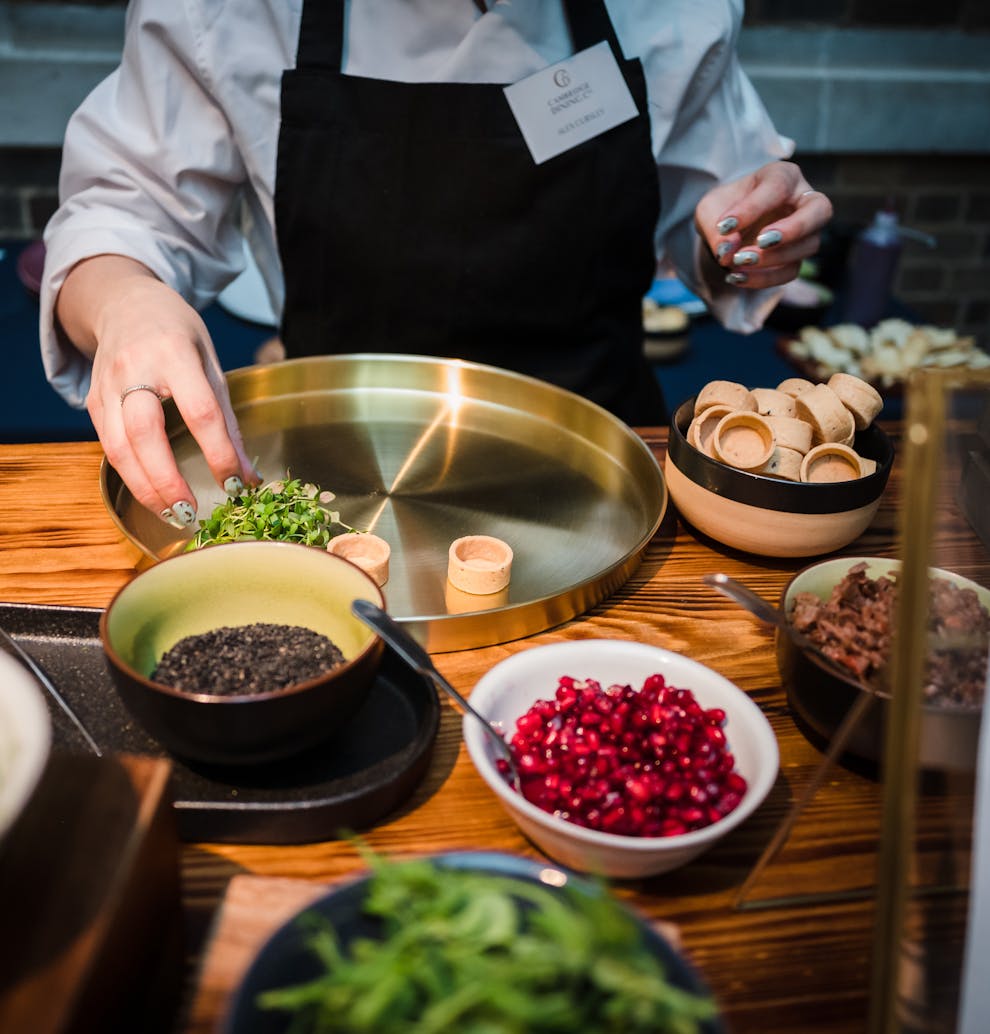 Sustainable Canapes
Our mission for 2023 is to include a sustainable canapé at every wedding.
Created from excess food which would have gone to waste, we can help reduce our food wastage whilst still using fresh, natural ingredients to make delicious canapés. 🌱