Featured Venue: The Granary Estates, Woodditton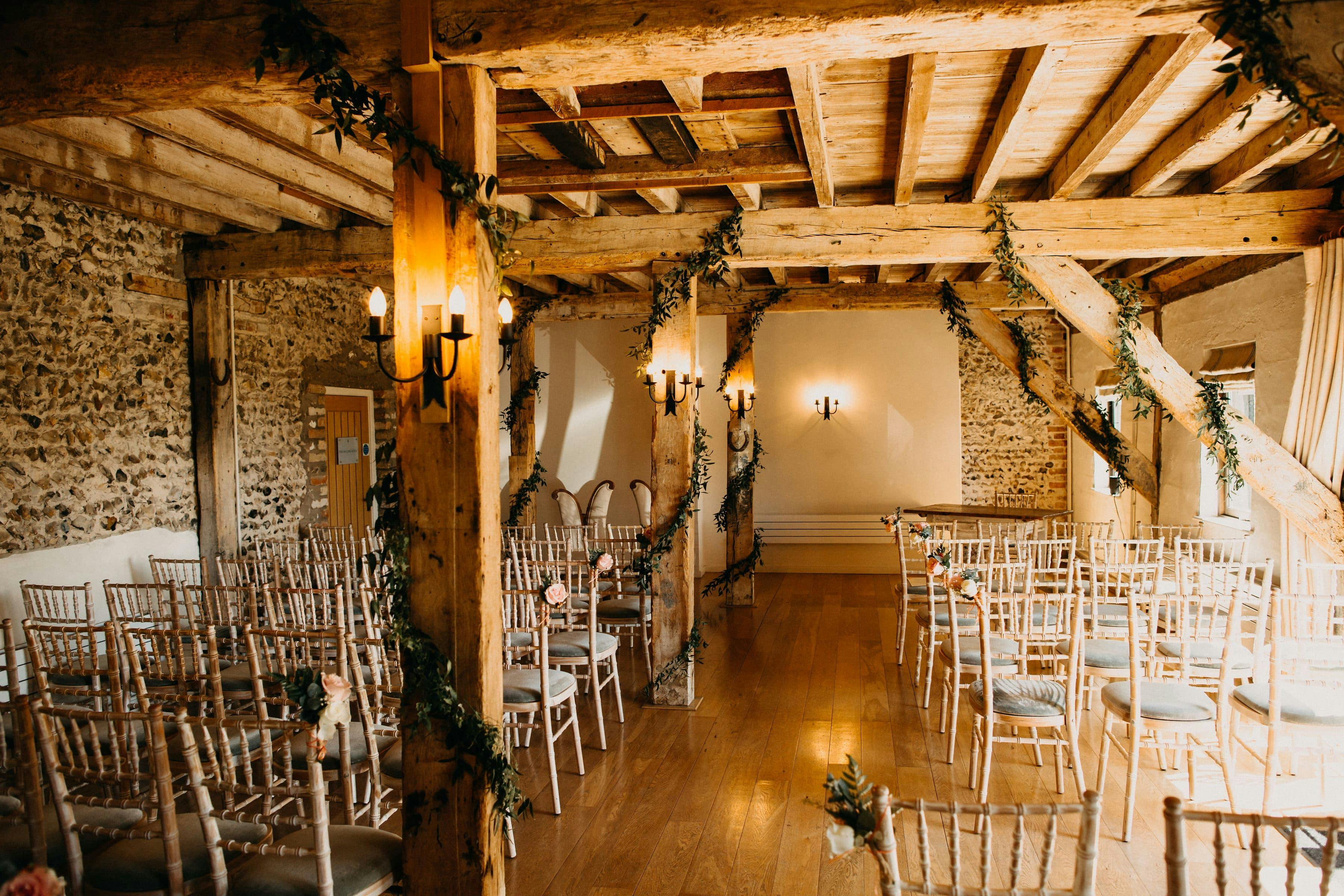 With its classic flint walls on approach and original timber beams, The Granary Estates is a fabulous and welcoming place to get married! The 18th century Granary Barn is the perfect luxurious setting for a relaxed and intimate wedding whilst the picturesque cornfields surrounding the grounds make the perfect backdrop for stunning pictures and wedding breakfast drinks.
The Granary Experience
As soon as Granary Estates Event Team receive an enquiry, they reply with further details which include information about their catering teams and what is included in their venue hire. Following this, the team then invite couples to visit the barns for an exclusive viewing and an informal chat about what they are looking for – a great way to find out if the venue could be a perfect fit! 
On the viewing day itself, one of the friendly Events Team - also known as 'The GG's' (consisting of Becca, Parris and Naomi) will greet the couple at The Estates Office to take them into the venue to show them around - A perfect time to ask all those questions; no matter how silly or small so ask away!
After the viewing, couples are welcomed into the Reception for a tea or coffee and biscuits having some time to look at photos and take a moment to discuss things. If any further information is needed or couples just want a chat, the Events Team are happy to answer any questions, finishing the appointment with hopefully either a provisional booking or the invitation to come back for a second viewing.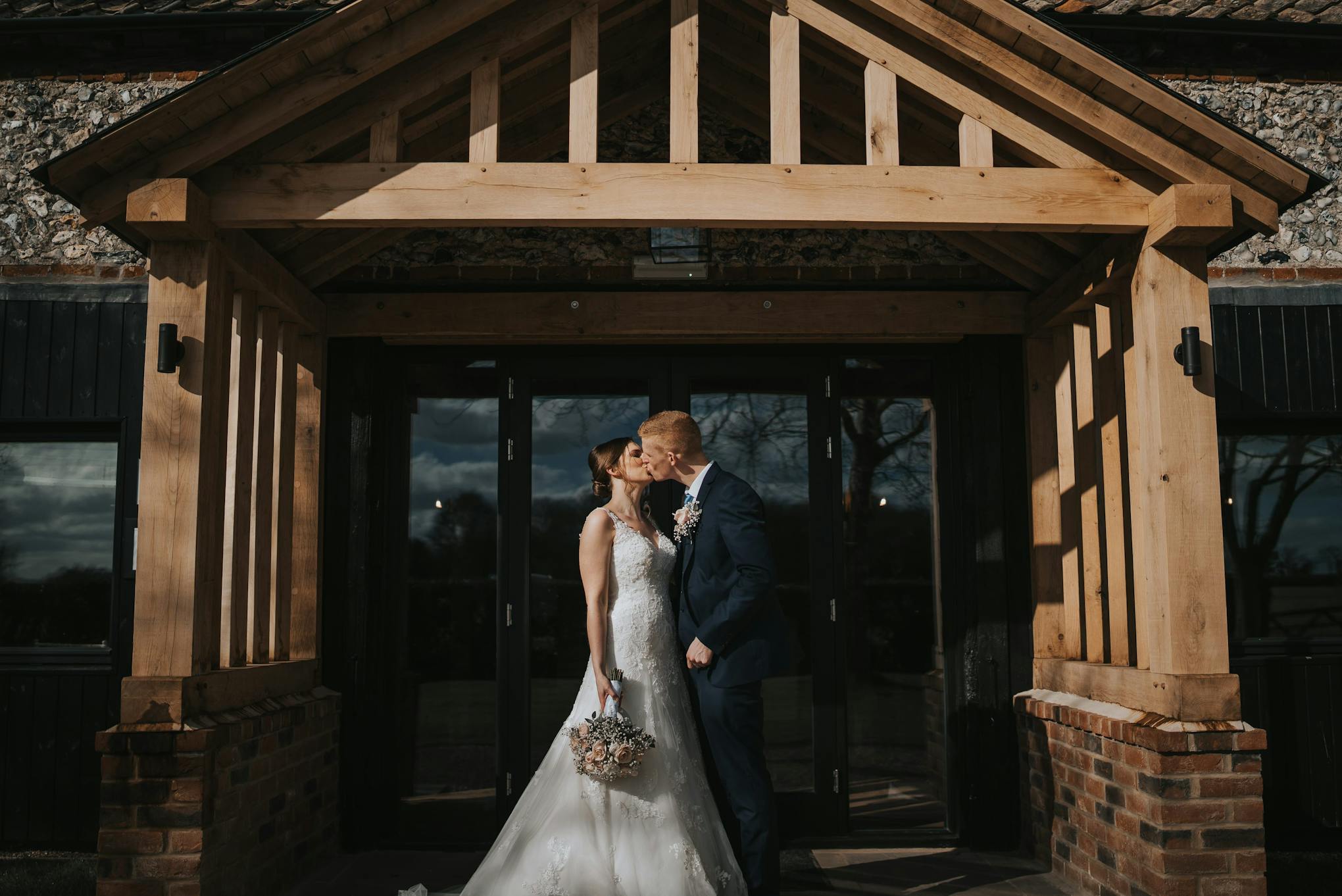 Food & Drink
Couples have the freedom and flexibility to contact our preferred catering companies to discuss their desired menu. CDC have a dedicated wedding team, headed up by the wonderful Lauren, who are always ready to answer any questions regarding the big day. We are in constant contact across the two teams to ensure all of our timings and menus align, to guarantee a smooth running of the wedding day itself.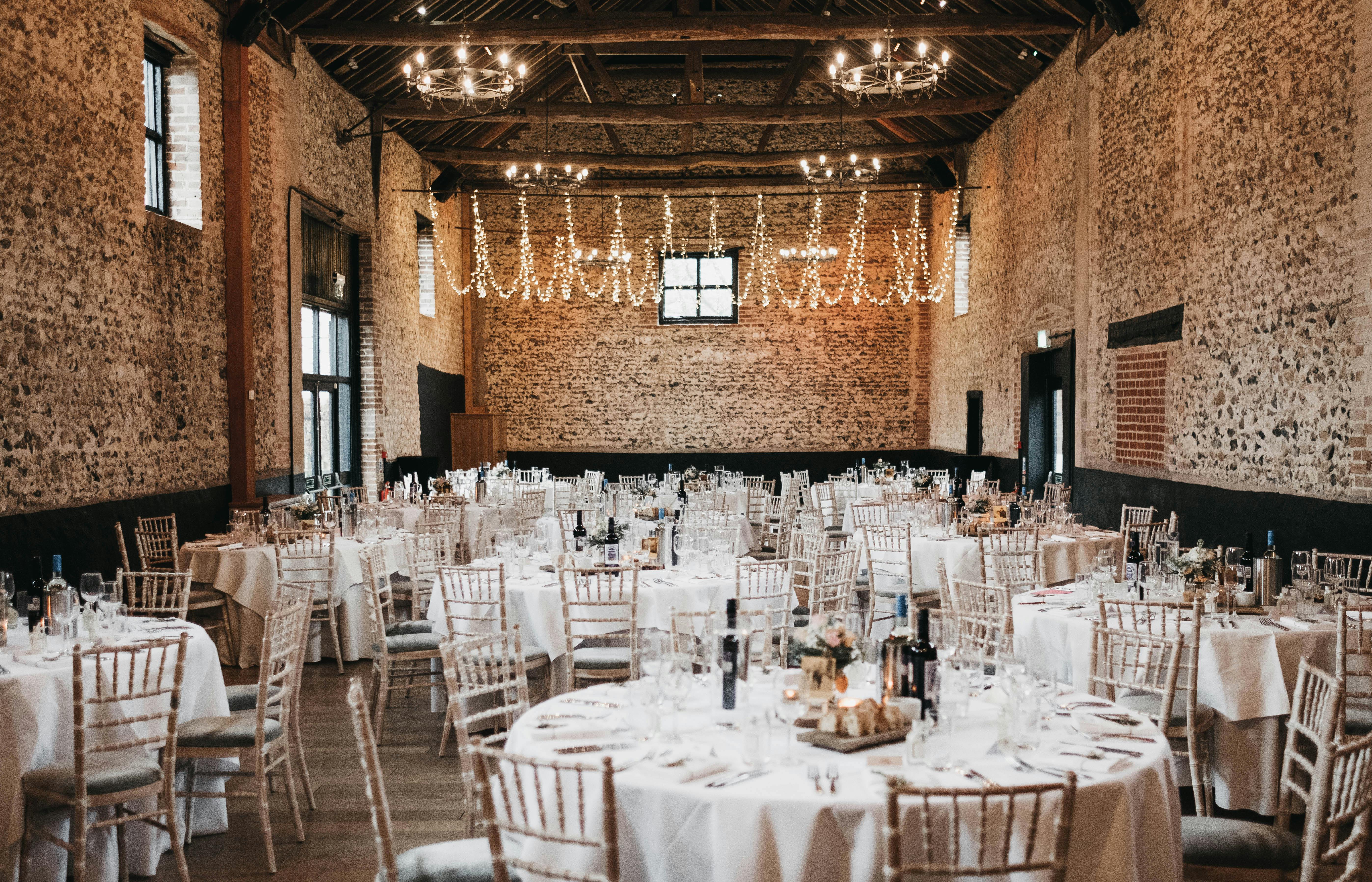 A Wedding Venue for Every Season
The Granary Estates is surrounded by beautiful cornfields and picturesque farmland, which make for some stunning sunsets, star-filled skies and dreamy summer evenings.
Operating all year round, every season passes through the Barns and the Team love them all! Spring events kick-off the busy wedding season with lots of blue skies, bright colours in the Courtyard and crisp evenings. Like most venues, summer is their busiest time of the year and the barns are always very popular! Warm, hazy evenings, golden wheat fields, drinks on ice and dancing into the night – what is there not to love! The colours that undulate around the surrounding courtyard and trees are just stunning in autumn. As the nights draw in and the barns radiate warmth, it's a wonderful time to say 'I Do'. And finally winter. Fire pits crackling, sequins sparkling and a plethora of fairy lights make this time of year simply magical!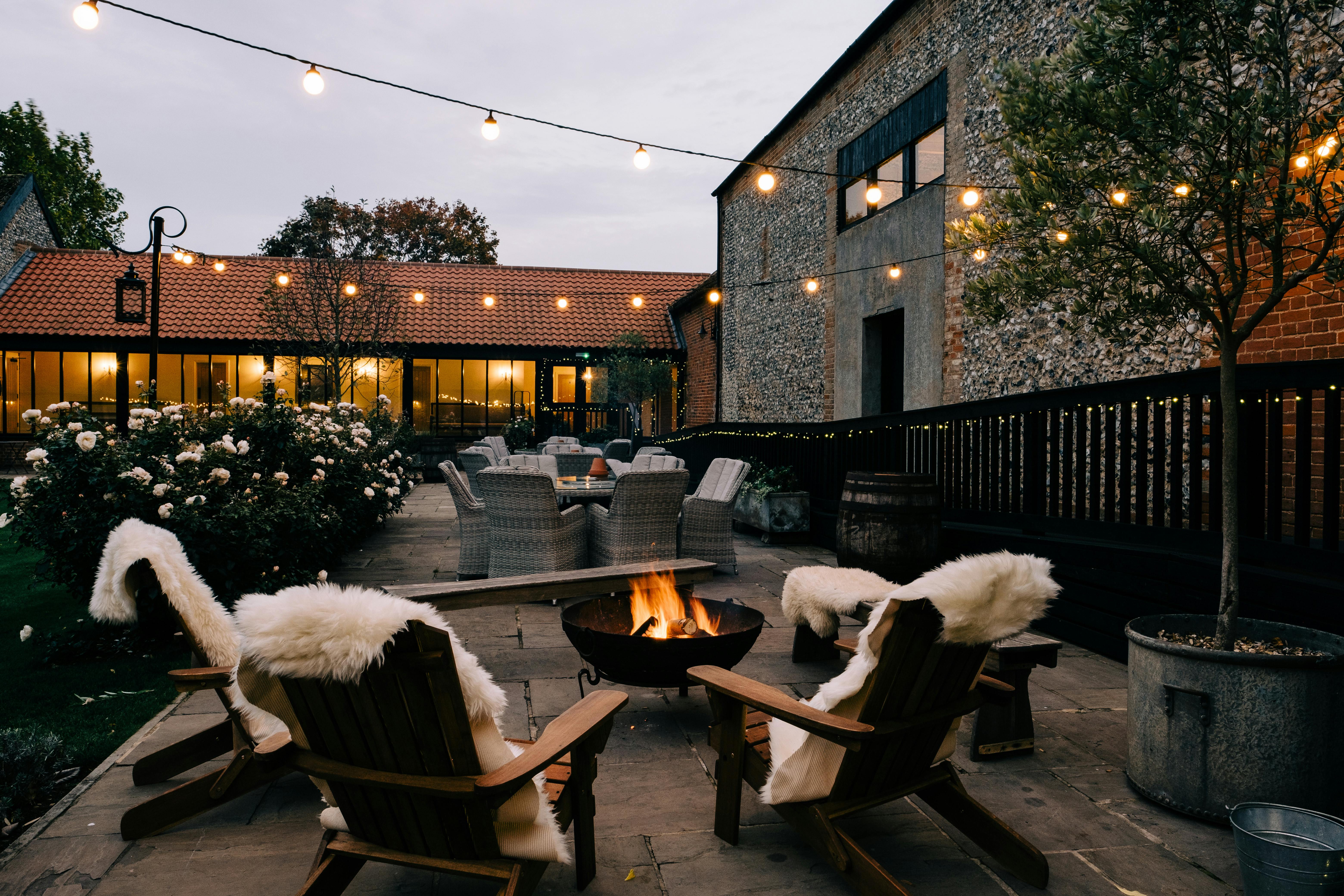 Keeping on Trend 
Offering space and flexibility, alongside an award-winning Event Team, the barns are always aware of developing trends in the wedding industry. Over the past few years with the rise of social media and sites such as Pinterest, couples are much more knowledgeable about what they want to do and different ways of achieving their desired look. Because of this, The Granary Estates like to remain as malleable as possible and encourage couples to get creative and use their space to make their dream day a reality.
With the industry changing at a rapid pace, The Granary Estates are always researching, hash tagging and reading about what is new in the wedding world moving forward.
Social media and the internet are both huge sources of inspiration. There are so many photo blogs, podcasts and rich reading material available nowadays that they time to educate themselves on what trends they should be looking to learn more about so as to help couples with their planning journeys.
At the start of every year the Event Team like to round up their findings through using their own blog, www.thegranaryestates.co.uk./blog, which speaks to social followers and helps to get the creative juices flowing!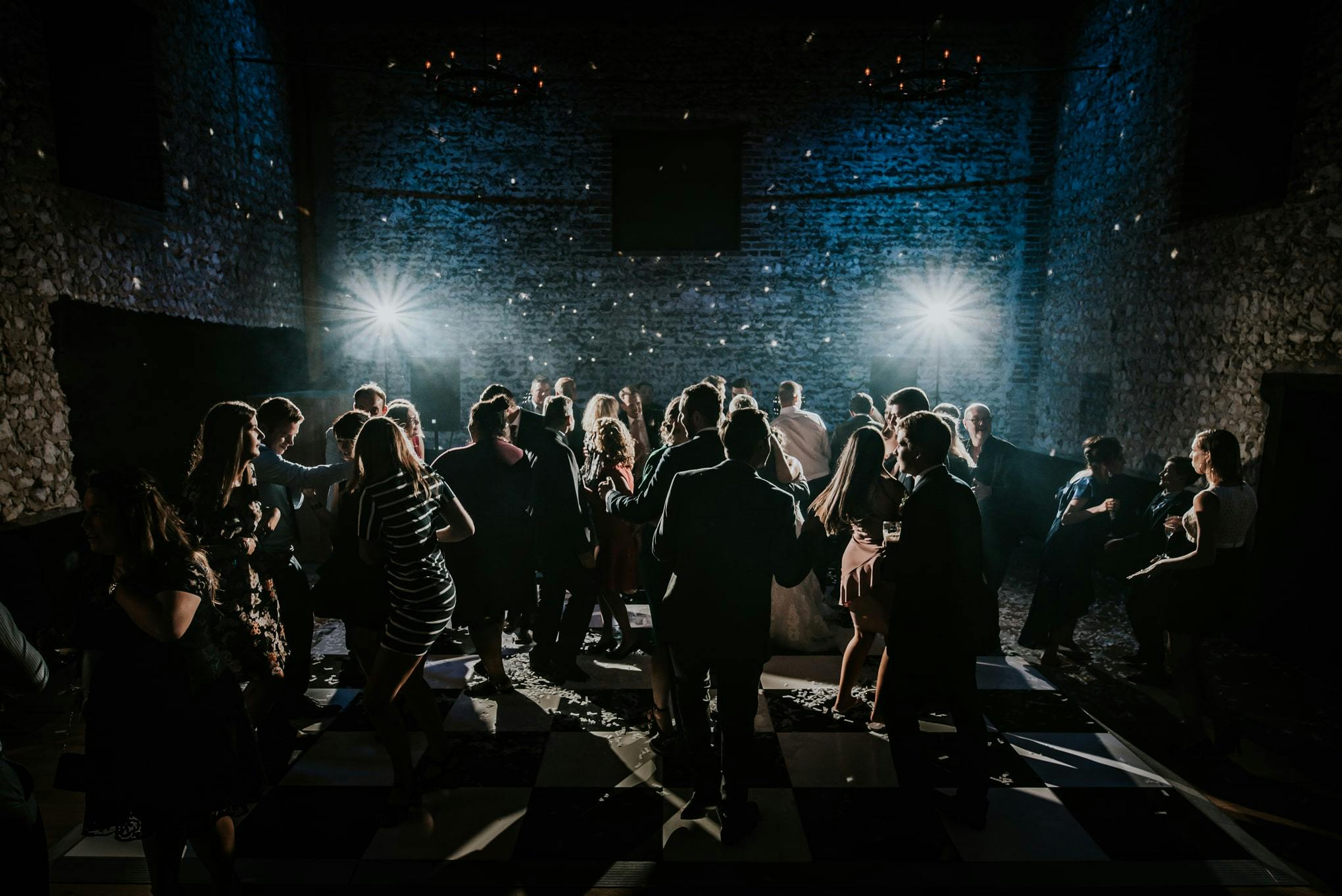 Return to all posts