WHAT'S ON TREND FOR 2023 WEDDINGS?
Looking ahead at upcoming wedding trends can be really helpful when it comes to planning your special day, no matter if you want something more traditional or want to stand out from the crowd. From vibrant place settings to neutral draping, here are some of our favourite trends to watch out for in 2023/2024...
FULLY VEGETARIAN/VEGAN MENUS
This year, we're likely to see even more couples dedicating their entire menu to Vegan and Vegetarian dishes. Whether it's an elevated family style service, stations, canapés, or a plated menu, many couples are leaning towards plant-based options as their primary choice. The dishes are still so creative and mouthwatering and showcases how a meat-free menu can be just as delicious.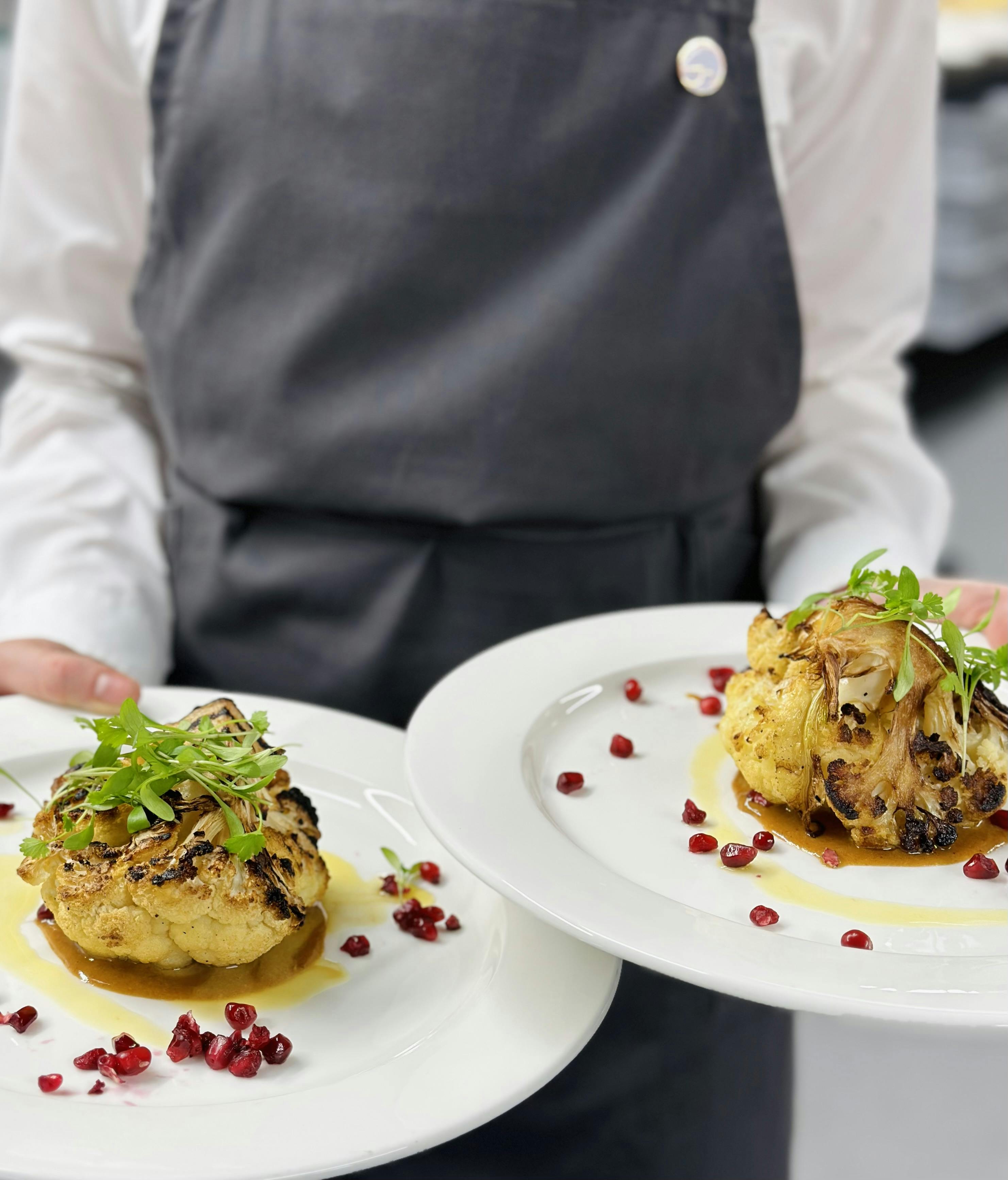 GARDEN INSPIRED FOOD
2023 is all about innovative canapés, colourful bowl food and allotment inspired interactive food stations. Presentation is key when it comes down to your catering and creating fresh, seasonal, garden inspired displays will certainly keep you on trend and give your guests something to talk about!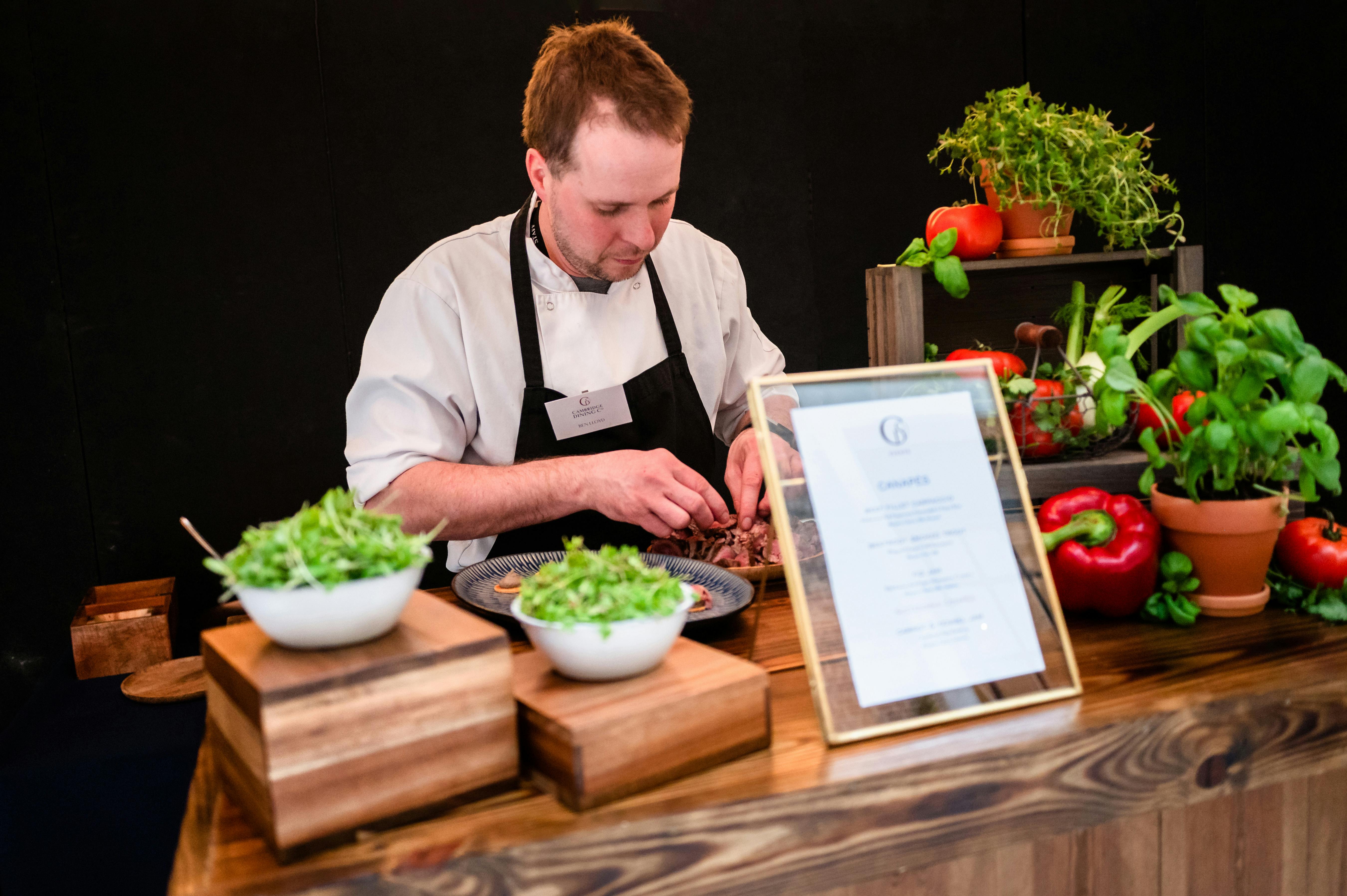 RETRO WEDDING CAKES
A retro wedding cake, or kitsch cake as they are also known, are proving to be very popular thanks to their fun, vibrant and intricate designs. Laden with layers of colourful buttercream pipework in contrasting colours they are a fabulous statement decor piece as well as a delicious dessert for guests.
VIBRANT COLOUR AND TEXTURE
One of the strongest trends we will see this year is a major embrace of colour. Neutrals will always be a mainstay in wedding design but many couples also want to incorporate more vibrancy into their colour palettes. We are loving this trend as it allows so many more opportunities for floral design and table decor. If you don't want flamboyant florals then why not inject some colour into your wedding via brightly coloured tapered candles, striking stationary or even pretty patterned linen which is also big for 2023.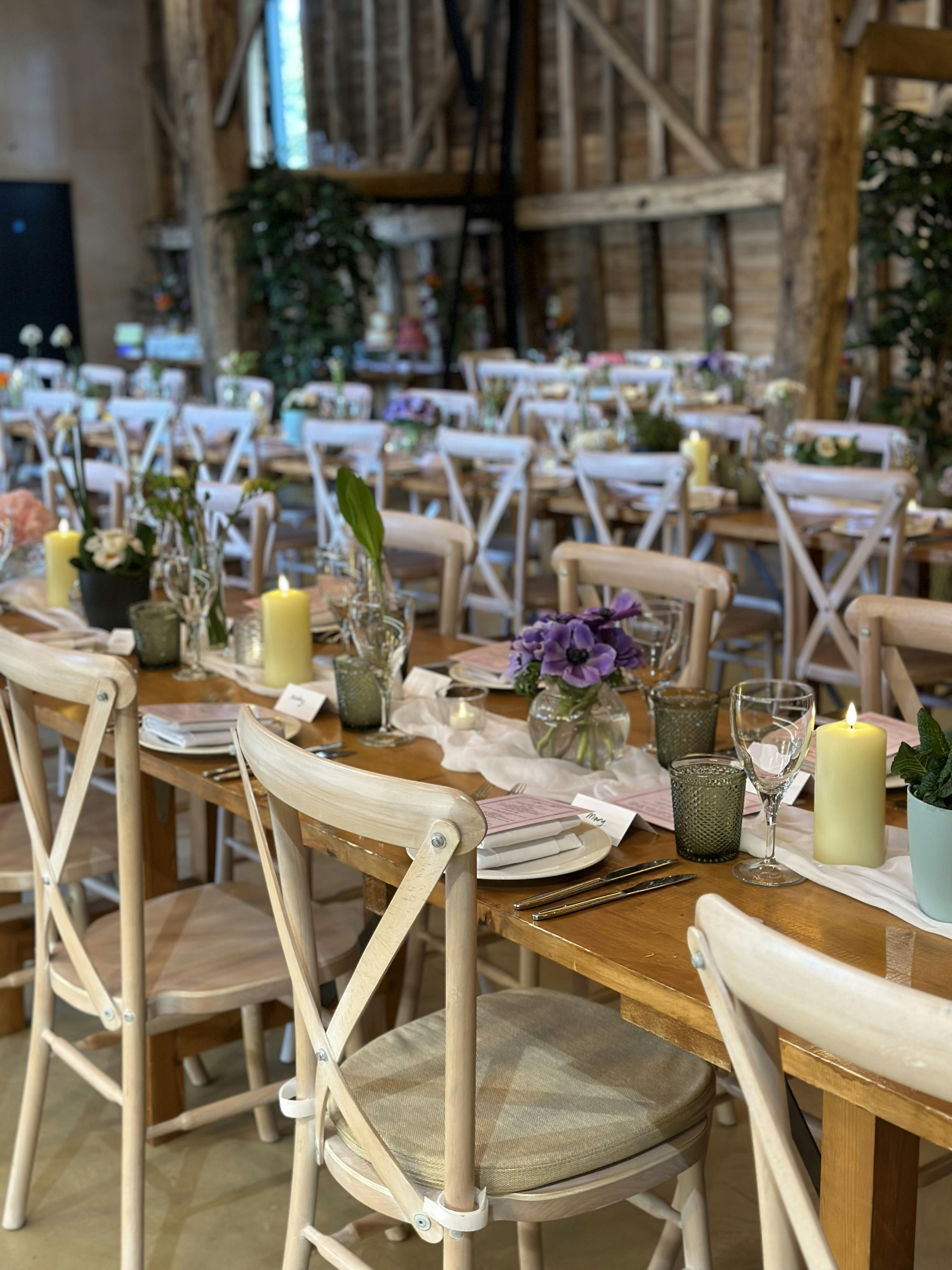 STATEMENT VEILS
This year, veils are making a fashion statement of their own! From dramatic cathedral length, vibrant embroidery or even accessorised with a bow like this look below, veils are more popular than ever and showing you just how you can mix traditional Bridal styles with modern trends.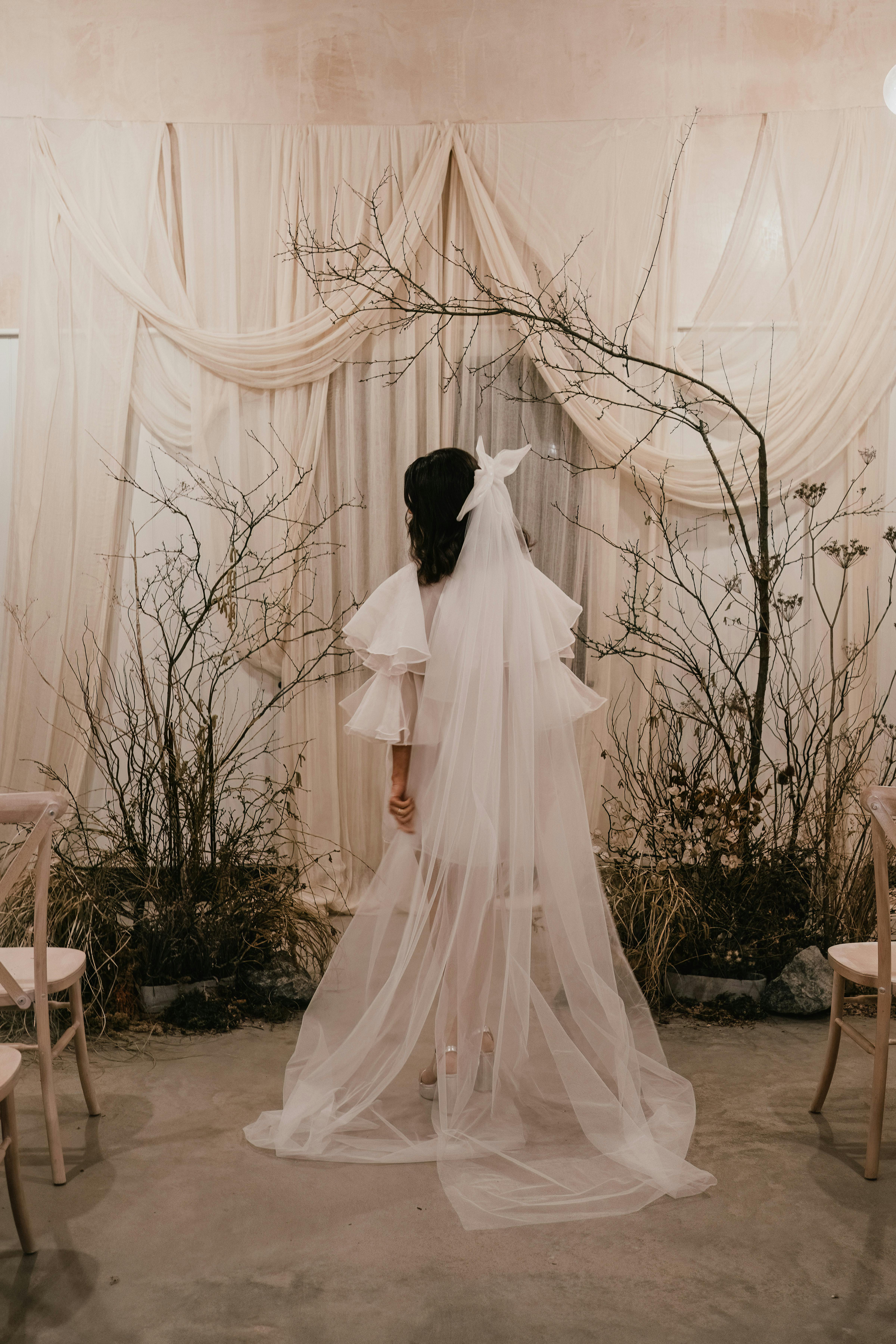 STREAMERS & DRAPES
We've seen lots of streamers and drapes used to decorate aisles, ceilings and receptions this year. From metallic tones to add a disco vibe in the evening or add some colour to the setting. Whimsical draping certainly adds drama and elegance to your day especially when paired with lights, foliage or just as they are across exposed beams. You can even drape your chairs or wedding tables for added effect.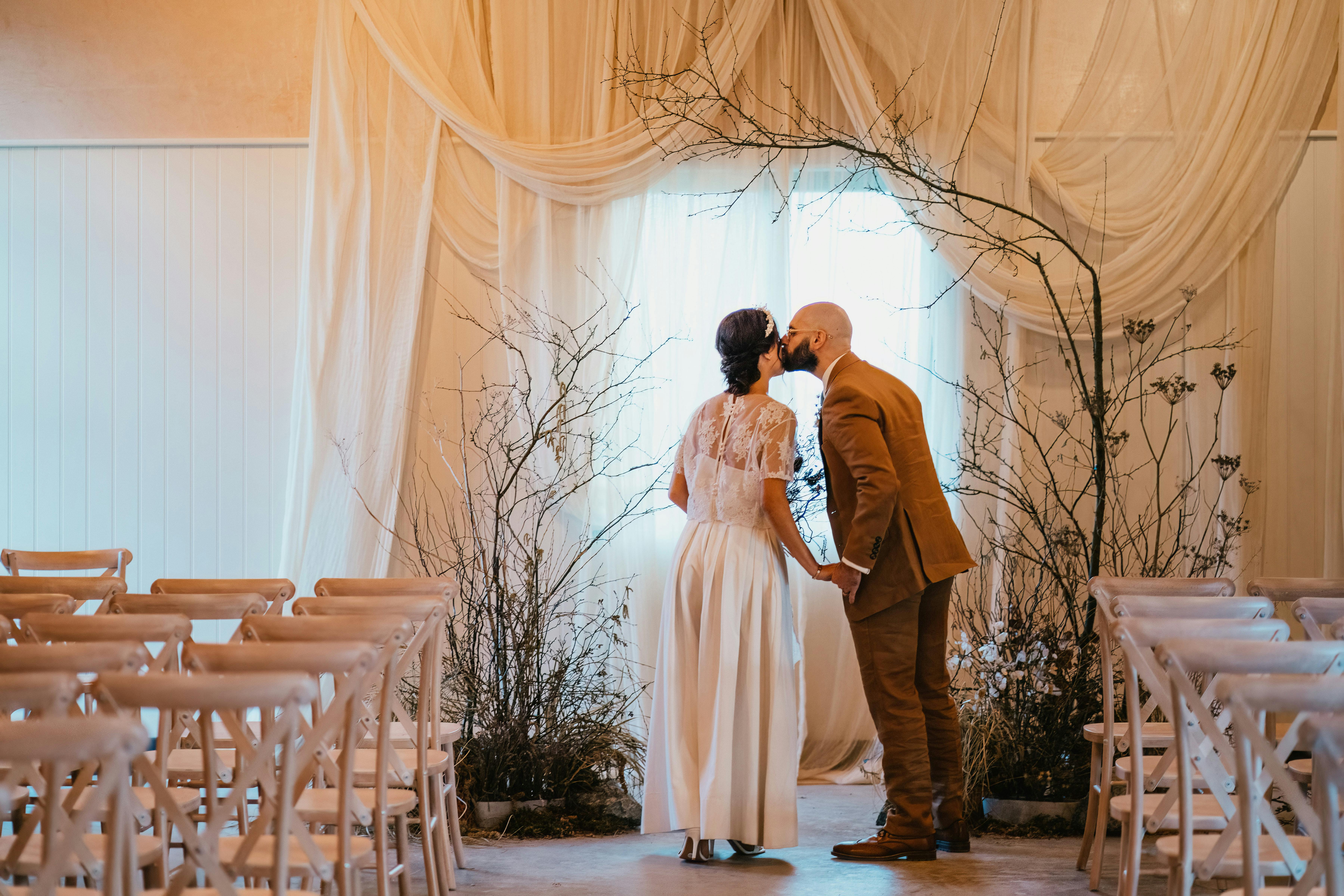 SUSTAINABLE CATERING
Lots of environmentally-conscious couples are incorporating eco-friendly touches into their weddings. We are big supporters of local business at CDC Weddings and it is lovely that so many of our couples share this ethos to help reduce their wedding's carbon footprint! As well as local and seasonal food produce, we are seeing couples opt for British-grown, foam-free flowers and ditching the straws. Adding a sustainable canapé to your menu is a great way to reduce wastage and use leftover fresh and local ingredients to create something bespoke and delicious.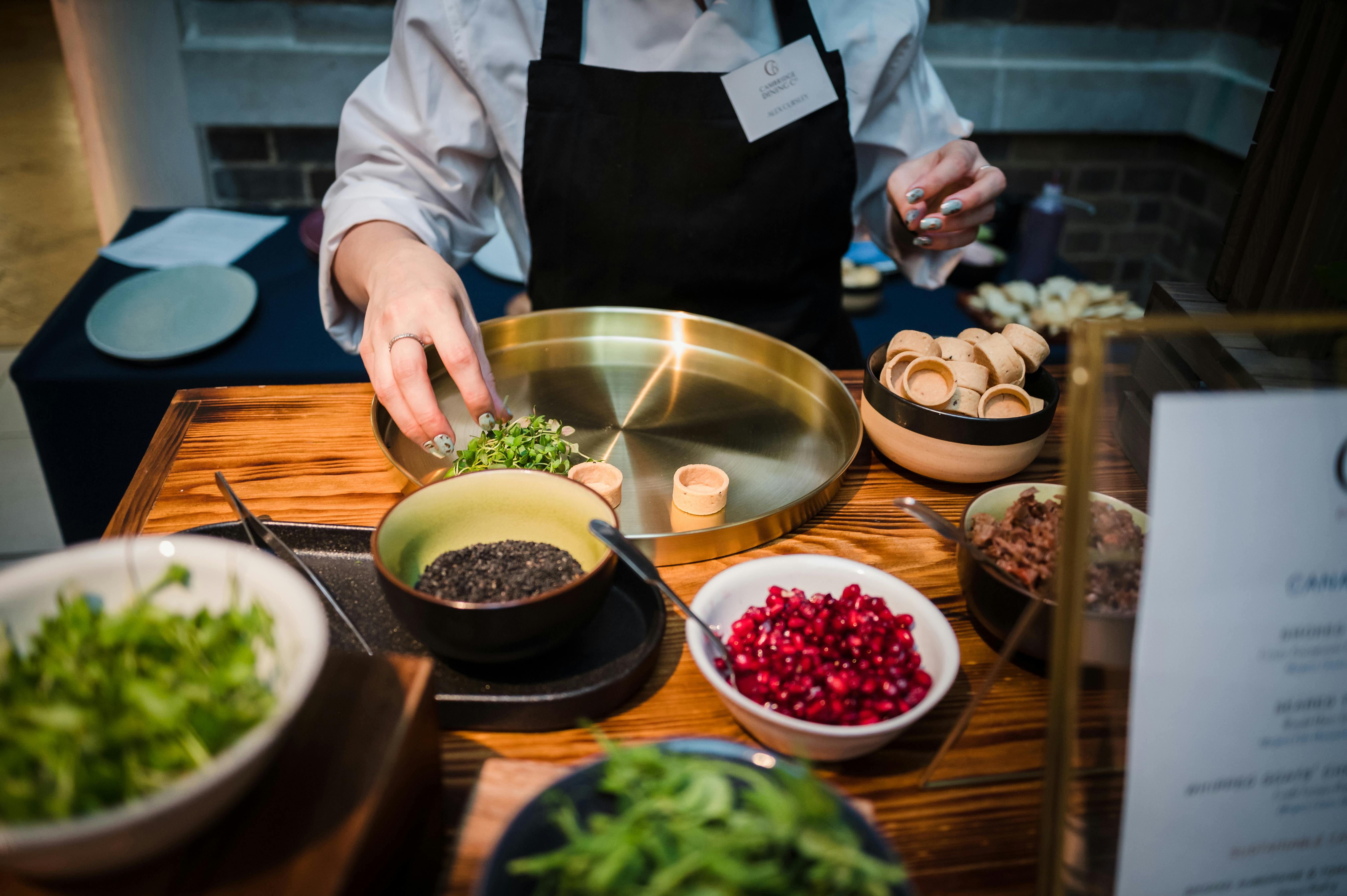 BREAKING THE MOLD
There will always be a special place in our hearts for traditional weddings, but we are loving the 2023 trend for being creative and doing things a bit differently! From bridesmaids dressed in white, and Bridesmen and Groomsgirls, to speeches before dinner, and brides stepping-up to the microphone, we love the idea of throwing out the rulebook and helping you make your day unique!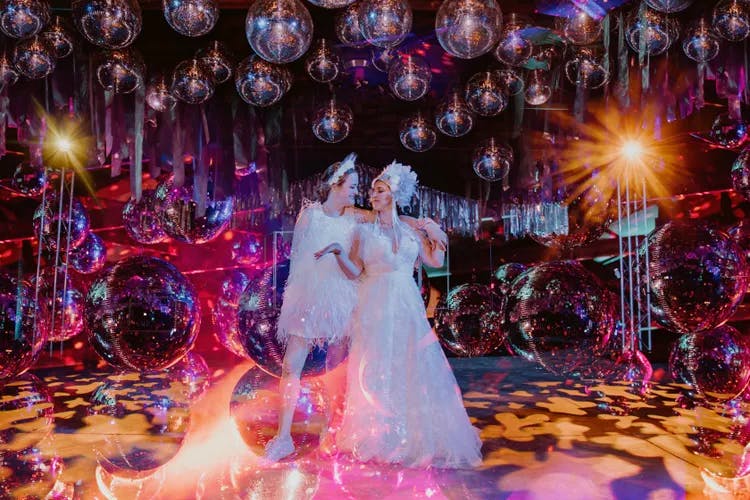 WE ARE HERE TO HELP!
If you love some of these ideas, but need our advice and expertise on how to bring them to life, get in touch with our dedicated wedding team to chat with us about all things weddings!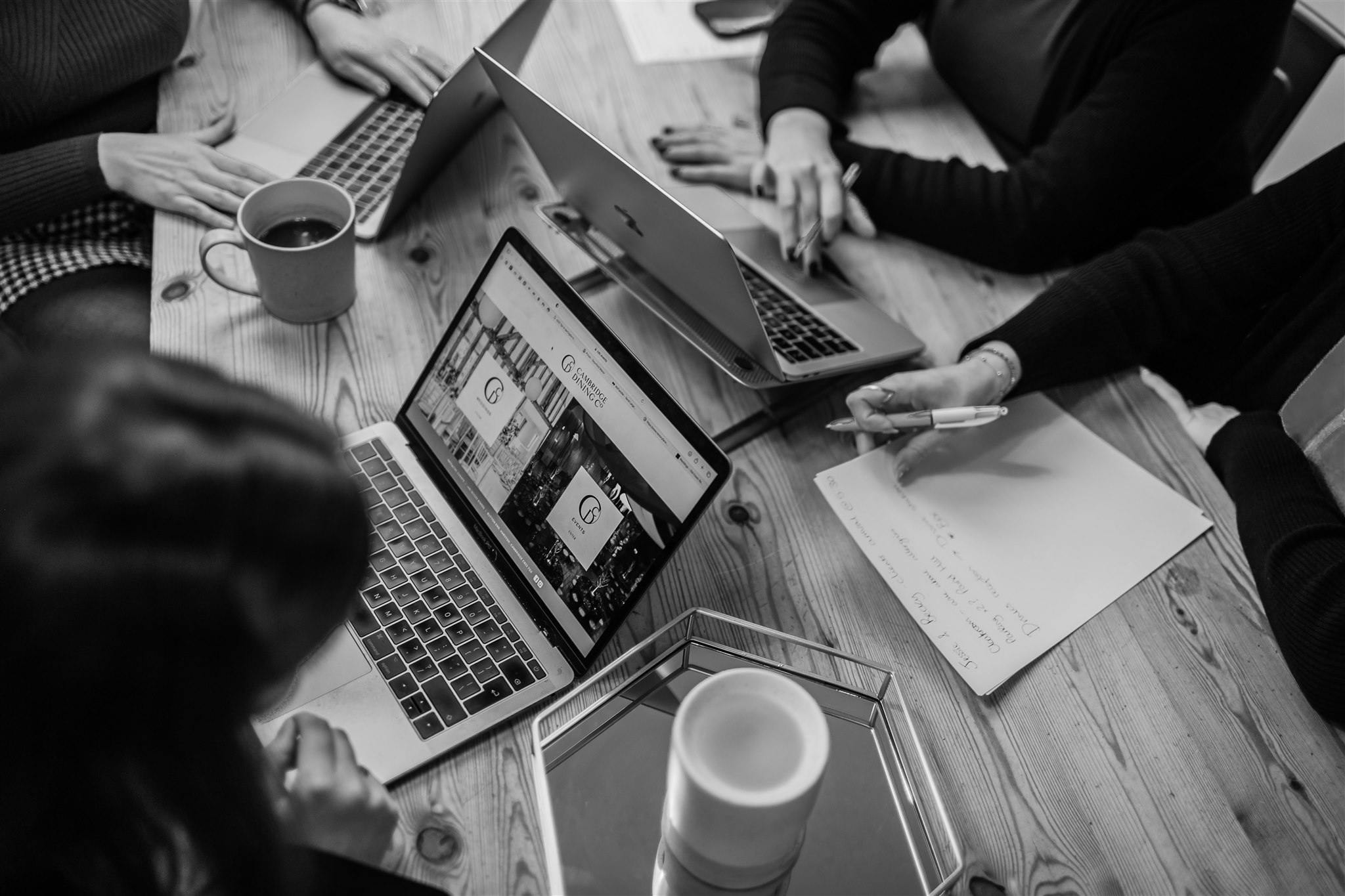 Return to all posts