OUR TOP TIPS ON HOW TO HOST A COMPANY PARTY
So you've been tasked with organising the company party, where do you start?  Firstly, don't panic!  We've been hosting events for over 10 years and have listed our most frequently asked questions:
1. Who organises it?
No matter how many people will be attending or how many elements there are, do ask your colleagues to help you.  Organising any company party can use up a lot of time and energy.  If this is divided by a group of people, it will make the party easier to manage.  Alternatively consider using a professional events organiser.  They can do the running around for you making sure that everything runs on time, everyone is catered for and can help make sure your company party is a resounding success.  
2. When and how many?
Pick a convenient date early on and potentially, depending on what you choose to do, consider doing so within office hours.  This will help to ensure maximum attendance and will help those members of staff who may have to consider child care.  In general, we would suggest you start planning around 6 months in advance.  However, for Christmas parties, we would strongly advise you start looking in the January of that year as those companies who start looking this early tend to get their first choice venue.  Once you've done this, sent a message to your colleagues to 'Save the Date'.
3. How much?
Try to be as generous as you can.Staff will have worked hard and will be looking for a show of appreciation.Ask your decision maker/s what the budget is and what this is to include (i.e. food and drink, decoration, AV, transport etc).If you are using a venue, do remember that some venues such as the Cambridge Colleges do not include VAT in their quote some venues such as hotels do include VAT. If you are struggling to get a budget and if you have the details, look at the company's last event and see if there is an invoice for it.By looking at previous events, this will also give you an idea of what your colleagues like and don't like. Don't be afraid to go out of season.This can sometimes give you a wider choice of venues to pick from and may be more cost effective.If this is the first time the company has hosted a staff party, talk to the decision makers and ask them their purpose for it (see our last blog on 'Why Host a Company Party?').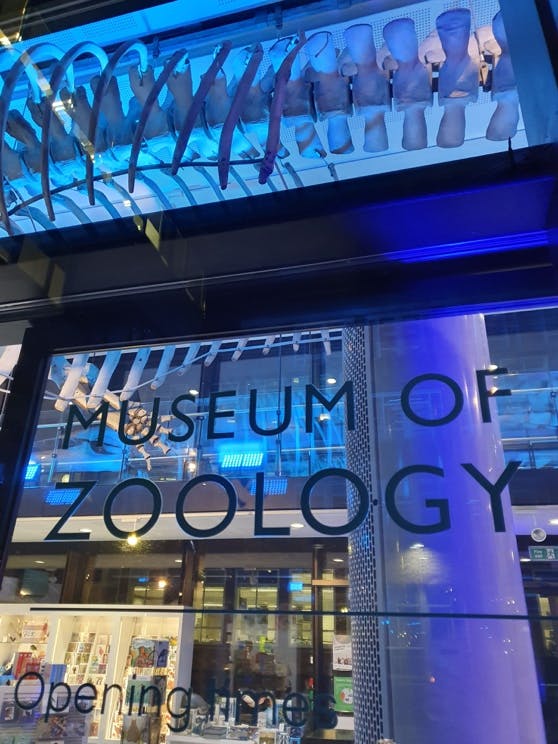 4. Where?
Decide whether you want to be close to your office or wish to look further afield. If you are considering a venue that is not within easy walking distance of our office, think how will staff get to and from the venue? Do you need to consider transport and/or is there B&B on site? If you have a specific venue in mind, get in touch with them as soon as possible to check they have the date free. If you're unsure which venue to choose from, use a venue finding agency like CDC Events who will reach out to a selection of venues on your behalf to check their availability and collate their rates for you.
Before you make your final decision, go and see the venue. Meet their events team and see the room/s that you will be using. Whilst pictures are great, nothing can beat seeing the venue in all its glory and for you to decide whether it gives you the ambience you are looking for. Also, by going to visit the venue this will give you an opportunity to meet the events team and see if you feel comfortable working with them; do they understand what you are trying to achieve? Don't forget you also have the option of hosting your company party in the office and can either cater it yourselves or hire in caterers. If you do use your office, make sure you have a room that is suitable for socialising and that it is cleared of any office paraphernalia. Also consider spending money on decorations to help create the right atmosphere. Do note however, most employees prefer to go off site as it makes them feel valued (see our blog on 'Why Host a Company Party?' for more details). Make it memorable by choosing an unusual venue such as a museum, Cambridge College or stately home.
5. Invitations
Once you have booked your venue, you can start sending out invitations to your guests.  Don't forget to include the date, times, location of the venue (consider including a map in the invitation, especially if some staff do not live in the area), dress code, any dietary requirements and a RSVP with a deadline and your contact details.  Be prepared to chase people!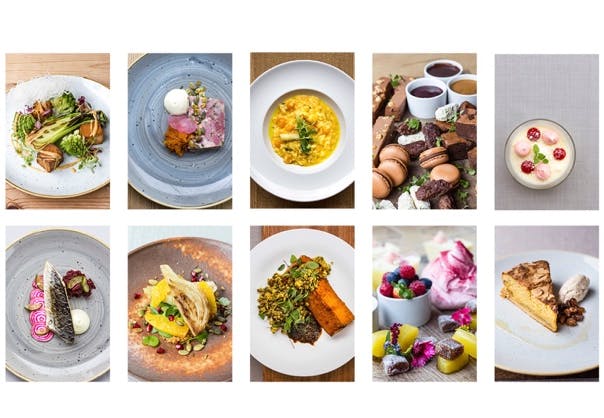 6. Food and drink
Decide whether you would like a formal sit down meal or an informal buffet .As a general rule of thumb, formal plated meals tend to be more cost effective than buffets. If you decide to have a buffet, make sure you have plenty of stations so people are not queuing. Make sure you also cater for any dietary requirements; why not consider adding a few more vegetarian/vegan options as these dishes tend to be more sustainable.

Do ask if you can have a taster session. Most venues and caterers will actively encourage you to come in and try some of their dishes which will help you decide what will work for you and your company. Will you be offering arrival drinks? Don't be afraid to set a drink limit to curb the potential for aggressive/offensive behaviour and make sure you offer plenty of non alcoholic drinks. Reiterate your drink limit to staff underlining that such behaviour will not be tolerated and be prepared to step in if needed. A responsible employer will want to look after and watch out for their employees to ensure everyone's safety.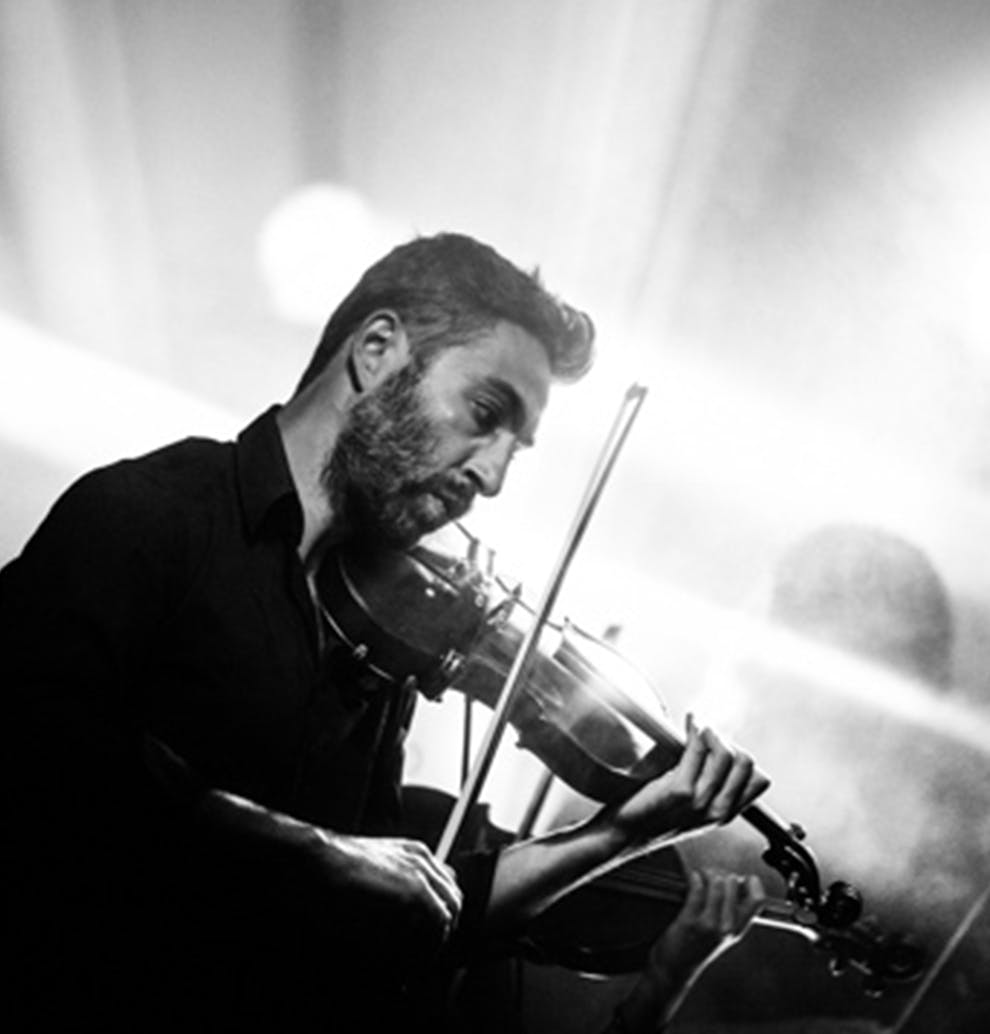 7. Entertainment
Do think about hiring entertainers as they can help break the ice between staff members and give them something to talk about at the time and for years to come. You can either use a professional entertainment company or talk to your chosen venue or event organiser for their ideas and suggestions. Decide whether you would like a DJ, band or use your own chosen playlist. If you decide to create your own playlist, ask your colleagues for their favourite song which you can include. This will help to make the company party more bespoke.
8. Speeches & Awards
Make sure these are planned in advance and consider doing them early on in your company party as well as keeping them short and simple.  Make sure you have booked your speakers well in advance and that you have AV organised (be it with the venue or a specialist event production company).  Make sure you have built in time on the day for the speakers to do a mic test and possibly a quick run through of their speech.  If you are handing out awards, is there somewhere safe for them to be stored?
9. Cloakroom
Does the venue have a cloakroom where coats can be stored?  If not, is there a room that could be used as a cloakroom?
10. Stewards
If you have a large number of staff attending, do ask some of your colleagues to help shepherd people around.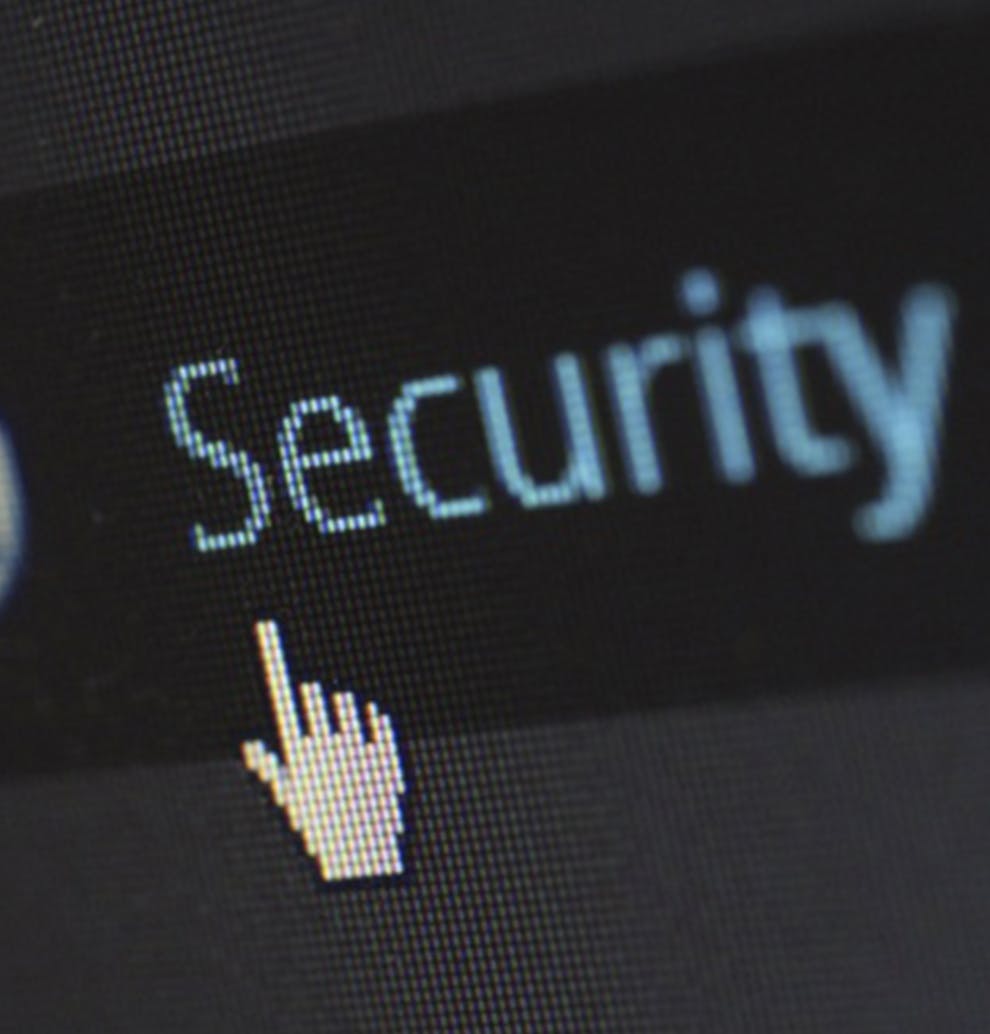 11. Photographer
Depending on the formality of the gathering, consider hiring a photographer. Their pictures will be great for your social media showing what a great company your organisation is to work for.
12. Security
Don't be afraid to use security to ensure the safety of your staff and guests.
13. Create an itinerary
This which will show a full break down of the company party.  Include times, what's happening and who is in charge of that element.  Send the itinerary to your suppliers, chosen venue (if using), entertainers and other members of staff who may be helping you with organising the party.  Make sure you have this with you on the day as it will be a very handy point of reference!
14. Seating plan
Many venues and caterers like to have a seating plan as it speeds up service and is particularly helpful when guests have dietary requirements.  They are also a really good idea if your attendee numbers are large
15. On the day
Get there early!  If you are using a venue, meet the event team who you should by now be very familiar with.  Make sure that everything at the venue is as expected and as requested.  If you are using your own office space, make sure your chosen space is clear of any office paraphernalia.  Set the space up as requested and agreed.  Introduce your suppliers and entertainers to the venue's event team (if using) and to each other so they know who they are and what they are doing.
16. Enjoy all the efforts of your hardwork!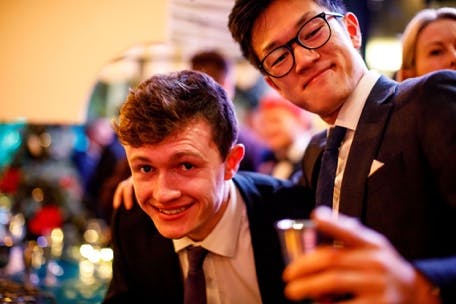 17. After the Company Party – ask for feedback. 
This will help you plan next year's event!

If you would like to talk over the details of your next company party, why not contact us for ideas and advice?
 Connect with us for more event insights.
Return to all posts