CHOOSING A CAMBRIDGE COLLEGE FOR AN EVENT
The Cambridge Colleges have an impressive variety of meeting and dining space to choose from! If you are looking to use a Cambridge College for the first time or need help to narrow your choice down, we have drawn up a list of our FAQ's as a guide: 
1.     When is the best time to use a Cambridge College for an event?
The vast majority of Cambridge Colleges can and do host events all year around. However, if you are looking for accommodation as well, the best time is usually during University vacation time - An amazing experience to meet, eat and sleep in a Cambridge College!
As a general rule, vacation time runs as follows:
1 July – 30 September
Early December – mid January
Mid March – mid/late April
It is also worth noting that in May and June the Colleges' students will be sitting exams and the Colleges themselves will be in preparation for May Balls and graduations.  As a result, availability during this time can be limited. For a more precise guide to the University's term dates, please see the attached link which highlights when each term begins and finishes: https://www.cam.ac.uk/about-the-university/term-dates-and-calendars
2.     What is the largest number of attendees I can invite?
If you are looking to use just one College to host your event as a whole (meeting space, dining and accommodation) and with no live streaming, the maximum number of attendees varies from 75 to 299. Please do note that most of the Cambridge Colleges have a minimum attendee number of 10 and can host meetings from 10 to 299 and everything in between!
3.     What if my numbers are above 299?
Great news! It is still possible to use a University venue which can seat up to 499 delegates (or a non University venue that can seat up to 1,500). However, these venues do not have accommodation on site and therefore, we would suggest using nearby Cambridge Colleges for the accommodation side and potentially for a formal dinner. Please do read on where we discuss mixing and matching Colleges.
4.     Do I have to be a member of the College or the University of Cambridge to host an event?
Super news, no, you do not!  The vast majority of the Cambridge Colleges hire their meeting and dining space for external business.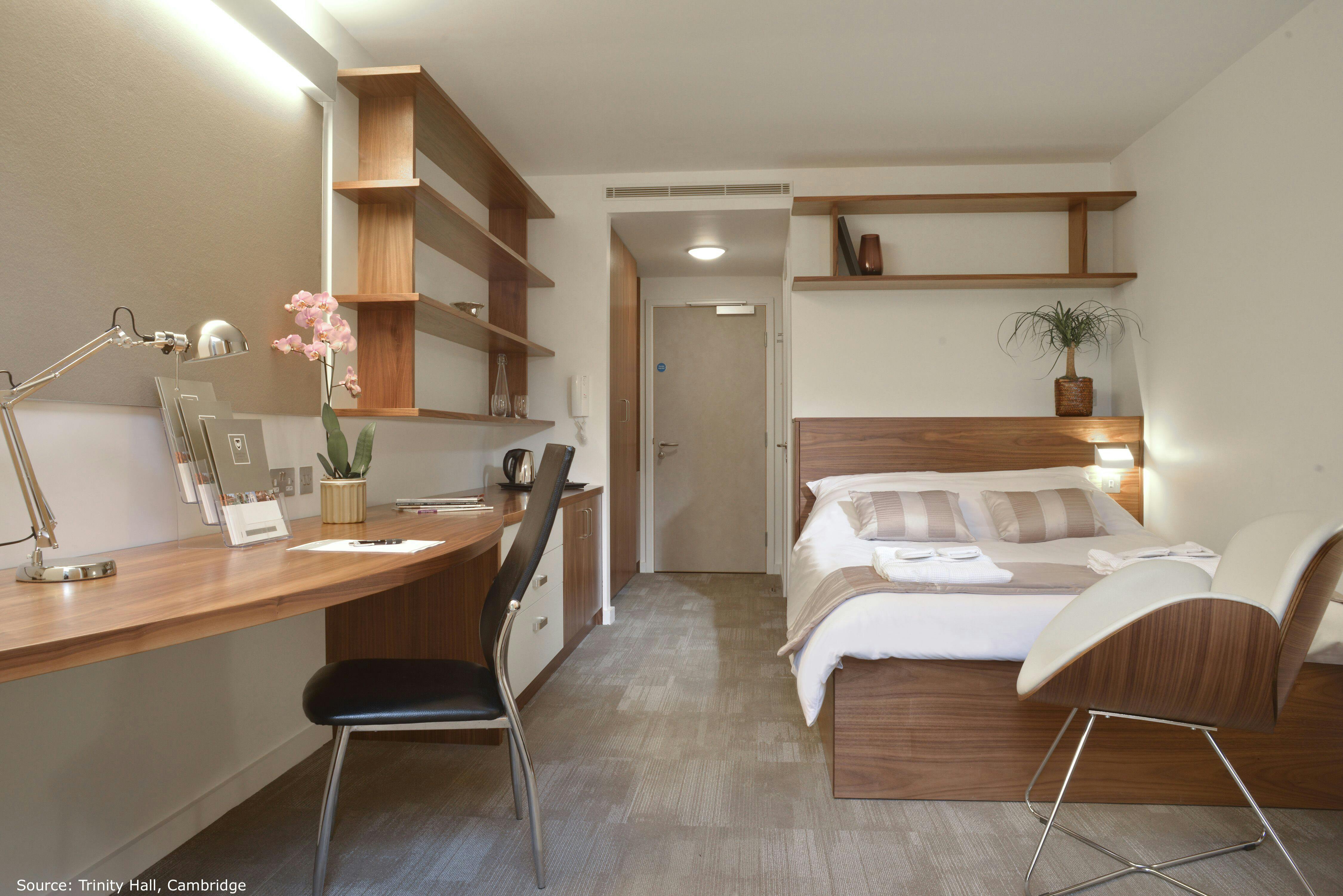 5.     I need overnight accommodation, can the Colleges help?
Yes! Out of term, the Colleges offer fabulous B&B and usually at very competitive prices. It is worth noting that when a College states that a bedroom is 'standard', this means that the bathroom is not contained within it; the bathroom is outside of the bedroom and is located nearby. The bathroom will also be shared with other bedrooms and can be on a ratio from anything of 1:2 to 1:6. Cambridge College standard bedrooms are a great budget option and can make your event even more inclusive if you are looking to attract a more cost conscious audience such as postdoctoral students. If you would like your delegates to have their own private bathroom, look out for the phrase 'en suite'. N.B. Please do note that most of the bathrooms include a wash basin, toilet and a shower.
6.     Can I mix & match Colleges to give my delegates the best Cambridge experience?
Absolutely yes! Cambridge is a very compact city, most of which is pedestrianised which makes walking from one College to another very easy. You could have your meeting in a stunning modern College, your dinner in traditional historic College and your B&B in either of these Colleges and other surrounding nearby Colleges, if availability is limited.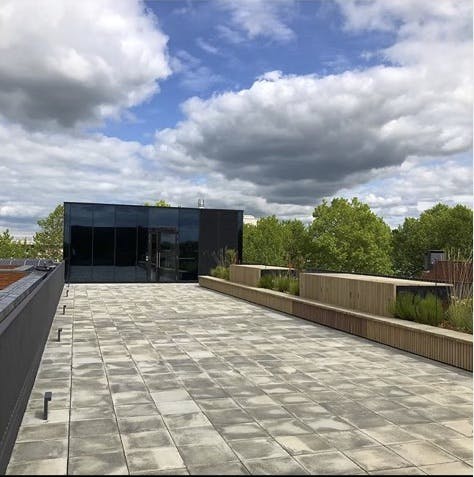 7.     What events can I host in a Cambridge College?
The Colleges are perfect venues for conferencing especially if your delegate base is international. In fact, historically, delegate registration tends to increase when Cambridge is announced as the next destination! With exquisite fine dining, top of the range meeting space and the comfiest of bedrooms, the Colleges make the most unique of venues.
8.     I need my event to be inclusive, can the Cambridge Colleges assist with this?
Absolutely yes! From hearing loops to accessibility to gender neutral toilets and dietary requirements, the Cambridge Colleges aim to ensure that all your delegates feel looked after.  With their students being the driving force behind these changes, the Cambridge Colleges adapt to social dynamics very quickly.
9     Is there anything else I need to know when using a Cambridge College for my event?:
The Cambridge Colleges are a constituent part of the University of Cambridge.  The University is not a single place or building.  It is made up of the various Schools, Faculties, Departments and Colleges which are located across the city and its outskirts.
Technically, there is no 'Reception' area within the Colleges but they do have a comparable place which is known as the 'Porter's Lodge'. Located at the entrance of the College, the Porter's Lodge is the first point of call for any visitors to the College.  Whilst the staff here are called Porters, they tend not to offer the service of carrying luggage to guests' bedrooms.  This is due to the teams being relatively small in numbers and any request that takes them away from the Lodge, could leave it unattended.  However, if assistance is required with luggage, it is always worth asking the Porters if someone can help as they will always try to do what they can to help delegates. 
We hope our tips make your decision in finding and choosing your Cambridge College easier but if you'd like more advice on which College would work best for you, please do get in touch with us. 
Connect with us for more event insights.
Return to all posts